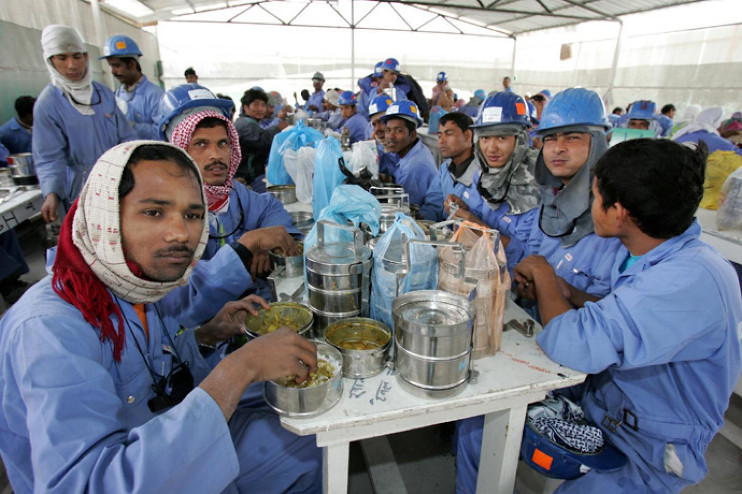 (C)Middle East Eye
Wrong decisions and belated actions exacerbated the corona virus epidemic crisis, the Tamim bin Hamad's government proved its failure to tackle the global catastrophe,and to the right issue directives for internal affairs in Qatar.
Accelerated measures have increased the impact of the crisis on citizens and the expatriates, and those decisions have caused expatriates to have to beg in the streets of Doha to survive until the crisis passes, they do not realize when it will end.
Sources confirmed that the police stations witnessed huge numbers of Asian workers in particular, who came to file complaints against employers who did not consider the global circumstance in the absence of directives from Tamim's government and decisions that protect workers or decisions that allow employers to face losses resulting from the Corona epidemic's outbreak as most of the world did.
The sources added: The officers at the police stations could not release all these complaints, nor were they able to solve the workers' problems and after returning to their leadership they returned to inform the workers to settle their concerns with the employers.
The sources warned about a workers' revolution against the employers and the increase in the robbery crimes during the coming period considering the anger and hunger of the workers added to being away from their homelands and isolated at the mercy of the Qatari regime.