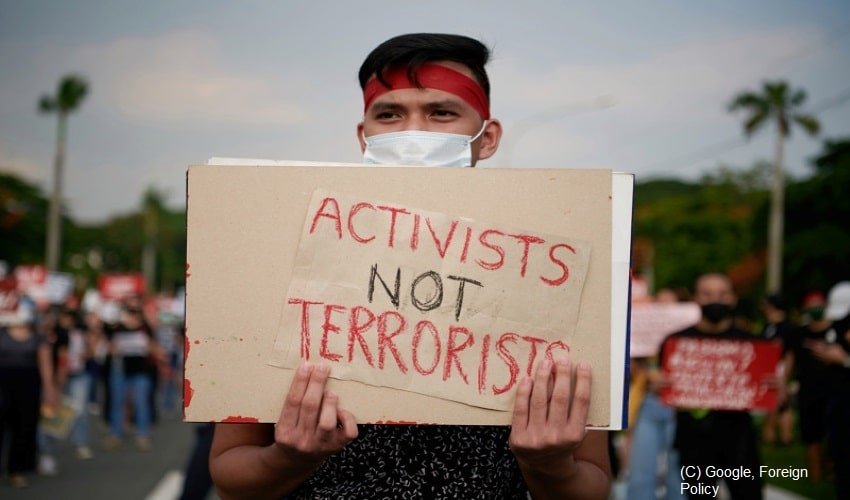 Anti-terrorism law in Philippines: UN offers help to ensure human rights compliance
Philippines' controversial Anti-Terrorism law has been making uproar among the human rights groups and activists in the country as well as internationally. To combat this, United Nations has offered help to Philippines to ensure that its law complies with the human rights.
We take this opportunity to thank the United Nations – through the UN Resident Coordinator – for their offer of technical assistance in the undertaking to ensure that the anti-terrorism rules conform to the fundamental tenets of human rights laws.

Justice Secretary Menardo Guevarra
Guevarra was speaking at the opening ceremony speech of the three day long Philippine Human Rights Summit, which is being held at the Philippine International Convention Center in Manila.
Long thread on the human rights situation in the #Philippines. My heart cries out for #ZaraAlvarez, for her family, her friends, her colleagues, the people she served. WHAT WILL IT TAKE FOR THESE KILLINGS TO STOP? HOW MUCH MORE SORROW, GRIEF, PAIN CAN THE PEOPLE ENDURE? pic.twitter.com/bsIH0qWEOO

— Agnes Callamard (@AgnesCallamard) August 25, 2020
UN Resident Coordinator Gustavo Gonzales has said that this is a part of the UN Joint Programme on Human Rights in the Philippines scheduled for next year. He said, "We will work with the Government of the Philippines, the Human Rights Commission, and civil society organizations, and we will draw on international experience and best practices to address human rights challenges."
Mr. Gonzales said that the programme will help ensure accountability, empower people, promote more human rights based policies and also help bring the society and the government closer.
Guevarra said that Implementing Rules and Regulations (IRR) of the law have increased "the protection accorded by the anti-terrorism law to the exercise of civil and political rights that do not endanger life or public safety." He said that implementing rules of law will ensure that those who keep intent to endanger people's lives are due for prosecution and liable to be brought to justice. This will ensure people are not prevented from their fundamental human rights and exercise them to full.
Guevarra said "the implementing rules mandate the publication by the Anti-Terrorism Council (ATC) of the names of persons it designates as terrorists."