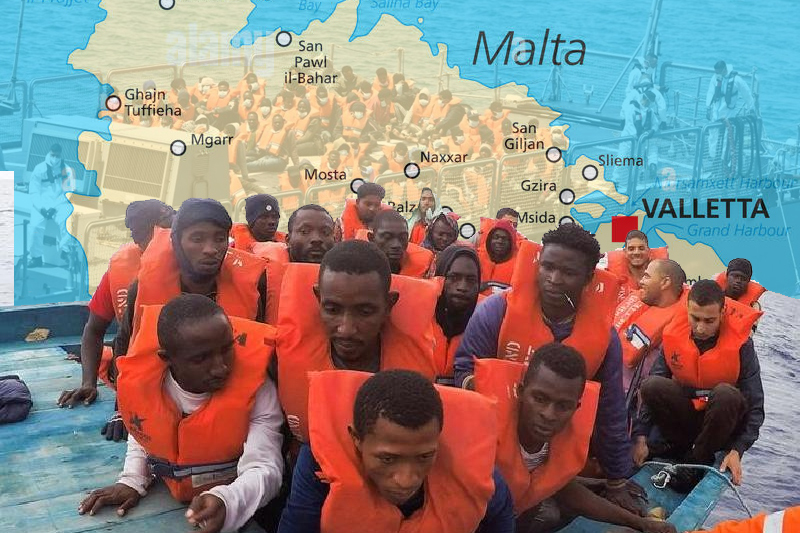 60 rescued migrants reach malta in first arrivals in months
In the biggest arrival of migrants in the island country for months, around 60 migrants were taken to Malta on Monday after being rescued from a couple of boats in the central Mediterranean as they attempted to cross to Europe from Libya.
The two groups of people were picked up by a merchant ship in Malta's search and rescue zone following instructions by Maltese authorities. The rescue was carried out after the migrants reported being in distress.
Keep Reading
Their nationalities are still unclear. They were offered foil blankets to avoid hypothermia, after surviving a number of days in rough seas. The wind had gotten stronger over the weekend, making their journey particularly difficult.
Several of the migrants were found barefoot. The two groups were taken to Detention Services vans on arrival. The rescue came days after a senior Italian politician and charities Sea Watch and Alarm Phone criticised Malta for failing to rescue boat people in its search and rescue zone.
On Sunday, Alarm Phone accused the Maltese authorities of refusing to order rescue operations for the migrants reported being in distress due to bad weather. But on Monday, the same charity announced that the boat people had been rescued by merchant vessels following orders from Malta.
The Maltese government and its armed forces haven't yet reacted to the criticism or commented on the rescue. This was the first migrant arrival in months. According to the UN, over 26,000 have gone missing or died since 2014 while crossing the dangerous Mediterranean.