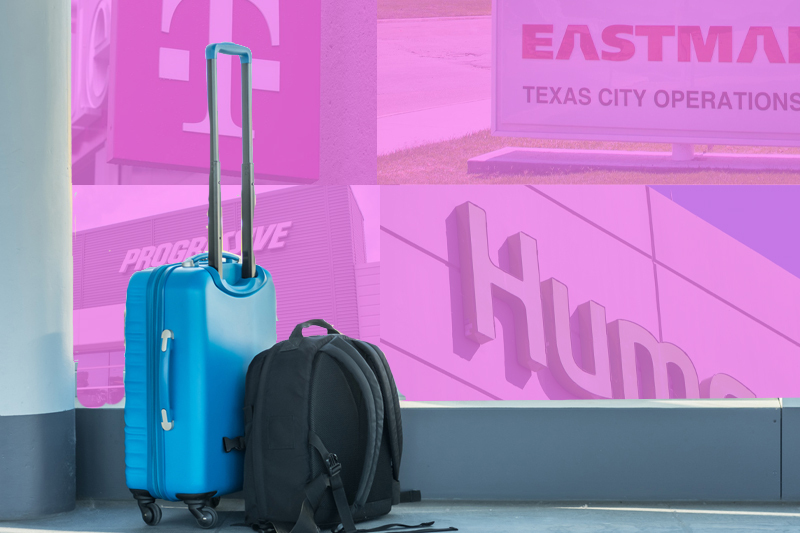 10 companies with the best vacation policies
When we think about a full week of offices and work and an energetic weekend. With beer, fun, and friends. But their companies provide great vacation policies to their employees. It's about taking time off from work to relax, a better way to find relief and enjoy life with a work balance.
Though Companies use this Vacation policy to attract employees and find balance with them.
Several companies have good packages of Vacation but here I am mentioning 10 Companies With The Best Vacation Policies .
1. Grid Connect
Naperville, Illinois-based Grid Connect has a common tech industry approach to vacation time. They provide unlimited paid time off.
Brittany Borowicz the marketing manager said that the company allows them to balance.
Unlimited vacation policy with flexible work hours The company allows its employees to take time off to vacation with their families, attend their children's sports games, or go to work on time to pick up their children from school or daycare allows.
She said that usually employees take around two weeks off during the year. The employees use these offs to recharge themselves, they had taken part in volunteering at summer camps or worked with various charities and relief efforts too.
2. Spredfast
Texas-based SpreadFast- Austin, HR Carol Howard who is the vice president said that the company also provides unlimited vacation. The company also adopts a remote working environment, which gives more flexibility to the employees.
Company respects the theme – free accountability! It believes everyone is responsible and will do their part. The company's respect and belief in teamwork help others make sure people are taken care of when they take time off. Employees coordinate their leave to maintain staffing levels.
3. FullContact
This company has a different package, every year the Denver-based FullContact pays its employees a $ 7,500-holiday stipend.
Brad McCarty, director of corporate communications confirmed this on various news sources.
But the company said that their employees actually go on vacation and take them off work on those days. The company expects employees not to engage in email-checking and office calls during their off periods.
CEO Bart Lorang saw a photo of himself on vacation when he was riding a camel with the pyramids in the background and checking email on his phone. Then they realized that things have to change and the policy started in 2012.
4. Meta
According to the company's website, some of Meta/Facebook's holiday policies vary by location. Most of Meta's U.S. Employees at the locations get 21 vacation days, 11 company holidays, and "sick days when you need them".
5. Cisco
Forbes article said that, San Jose, California-based Cisco offers 30 days of paid vacation. The company said that the average amount of days taken per year is 15. The company said that there is 16 hours of floating vacation and 20 days of regular PTO.
Keep Reading
6. Twitter
Forbes article showed that , San Francisco-based Twitter offers unlimited time off in addition to 10 company holidays. As of this article the company does not keep track of how much time employees take and relies on them to know their needs.
7. Humana
It is a Kentucky based company, It is a healthcare and insurance company. It gives their employees 7 vacation hours after each pay period in addition to their three weeks of PTO and paid vacation.
8. American Express
Employees say the multinational financial services corporation and credit card provider are "best in class". They provide best vacation policy, the employees of the company can get 28 days leave and they can also buy and sell leave every year. American Express gets a 4.3 vacation and paid time off rating out of five and an overall company rating of 3.6.
9. Capital One
It is a financial services company based in Virginia. 4.3 for leave and paid leave and an overall company rating of 3.7.
Employees say they can get four weeks of PTO after 90 days on the job. Employees report they can even buy an extra week of PTO if they want.
10. Salesforce
It is a cloud-based customer relationship management software company. Reports said that the new employees can get 15 days of PTO with four holidays and seven paid volunteering days.
After two years an employees can get one month's PTO.
So, there are many companies which provide many opportunities in this time of work life balance. As now common workforce thinking and 4-day work ethic is evolving.