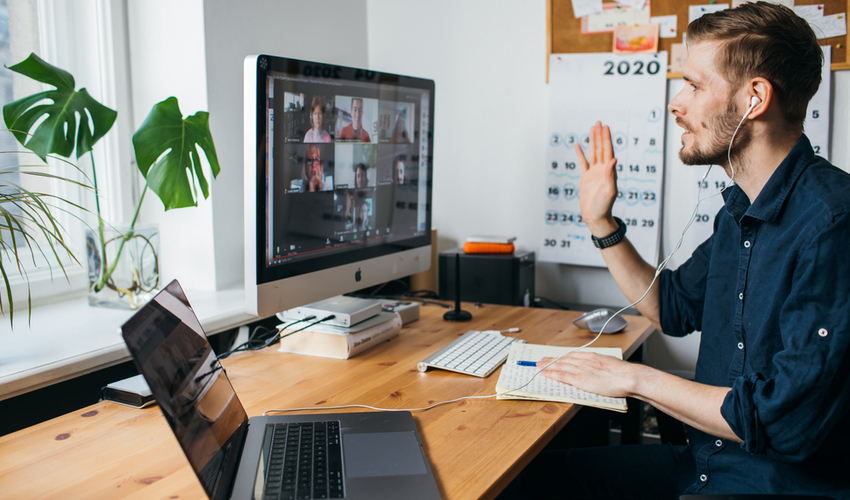 COVID-19 pandemic has left more people trying to balance their work and home life
The COVID-19 pandemic has left more people working from home, trying to balance their work and home life. The employees are clueless on how to go about the targets and work expectations while trying to understand the rules of remote working. Meanwhile, the employers are clueless and unsure how to communicate the requirements to employees, the organizations are vehemently staring at the future.
The common scenario in every household is – parents stuck on screens in meetings, with kids demanding snacks, piles of laundry to be folded and sink full of dirty dishes to be washed.
This is the new world of working from home – pandemic style.
This new style of working from home is the new trend on work front, that looks like to be there for a long period, needs to be adapted by all the working professionals.
Clear communication and being decisive is the key
Clarity in communication between employer and employees is the basic foundation for target achieving and progressive working. Delegating work is the most important trick that should be up the sleeve of every manager and employer.
Leading by example
Managers and team leads must be the change they want to see, lead by example. If they want the employees to meet targets consistently and be on time for meetings, for instance, they must follow the same.
Be extra flexible during these testing times
If a task is not urgent or important and can be shifted ahead in the calender, the employee must, by all means, do that.
The biggest advantage and beauty of remote working during pandemic crisis is the amalgamation of work life and personal chores during the routine day. A meeting followed by doing laundry and cooking or taking dog for a walk to have a time-out must be followed without any guilt-trip.
Allowing the employees freedom of managing their work and personal life on their disposal is a great initiative to be followed by managers for that trust and driving force to work harder.
Design meetings around essentiality
Rethinking the basic essence of meeting is important. While we all are facing unprecedented pressure of balancing the life while stressing over the pandemic, a meeting that does not have any assigned focus or agenda can dilute the purpose.
Many employees are juggling multiple meetings simultaneously with the personal obligations and chores. During this a purposeless meeting can throw the passion and interest of working out of window.
The remote working trend during this crisis is new for everyone. Working from home is challenging and so is balancing the work and personal life. A little adjustment in the style of working remotely can go a long way increasing the productivity and reassuring the sanity of everyone.