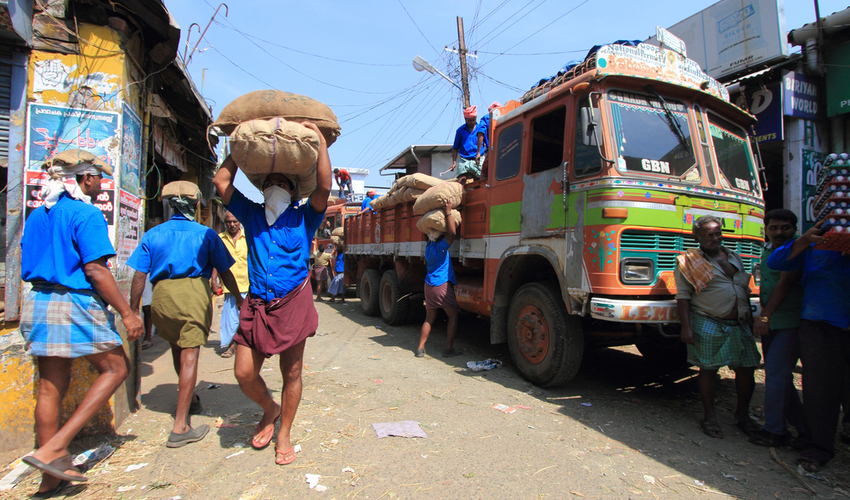 Labour Law changes to regulations that might violate India's obligations
Sweeping changes to labour laws proposed by governments of Indian states in Punjab, Madhya Pradesh, Gujarat, Odisha, Karnataka, and Uttar Pradesh have sparked a huge debate about their rights and protection.
Following objections from labour unions, political parties, and rights activists, the Union Labour Ministry is going to ask state governments to bring in any changes to regulations that might violate India's obligations at the International Labour Organization (ILO).
After the states proposed changes to labour laws, at least ten workers' unions wrote to the world labour body that any such acts would violate India's commitment to ILO convention no. 144 and other fundamental labour rights. ILO convention 144, to which India is a signatory, clearly mentions that any proposed changes can be implemented only after the government and employers hold talks with the workers.
The ILO has expressed concern over the suspension of some rights.
India is a signatory to as many as 47 conventions, which covers the right to fair wages, right not to be bonded or coerced, and series of the safety measure and working hours.
According to reports, while some states have brought in changes to labour laws through ordinances, they are yet to receive the signature from the Indian President Ram Nath Kovind.
All states formulated their ordinances, suspending some basic labour rights during the COVID lockdown. Ordinances are passed when the state assembly is not in session. Ordinances become operational only after it gets approval from the state governor. As labour falls under the Concurrent list in the Indian Constitution, where both the central and state governments can legislate, these ordinances have to get the President's approval before they are implemented.
Many other states are also exploring to extend working hours from eight to twelve hours.
Policymakers and subject matter experts have been debating to bring in reforms in India's archaic labour laws. Recent urgency to make labour laws flexible during the lockdown was an attempt to attract from industries from China. Many countries ever since the corona pandemic broke out have hinted to shift their manufacturing bases from China.
The ILO has written to the Indian government to look into the matter and uphold India's commitment to international norms and laws.