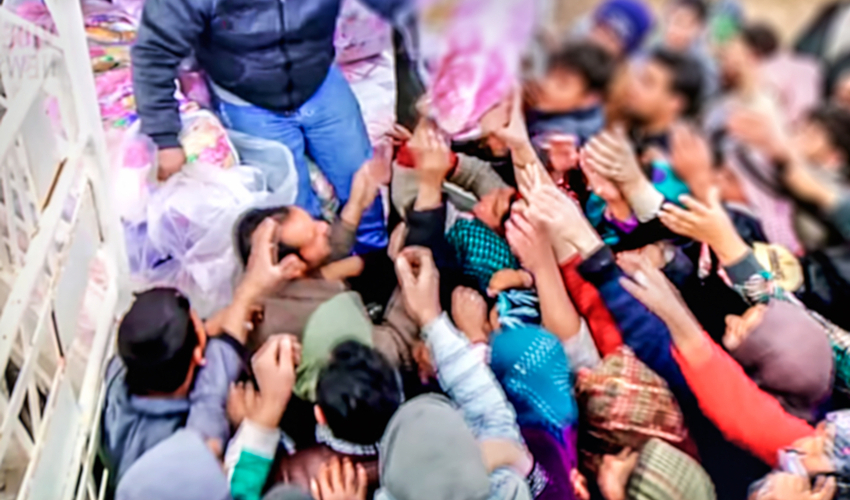 Migrants sold as mere commodities in Libya
At the end of 2017, horrific images of migrants sold as mere commodities in Libya were travelling around the world. This sparked a global outcry and pushed many leaders, in Europe, in Africa, in Libya, to promise measures to protect refugees and migrants from abuse and slavery-like conditions.However, two years later, nothing has really changed. Indeed, the situation of trapped migrants in Libya has worsened due to the fighting between the militias affiliated to the Government of National Accord (GNA) and the Libyan National Army (LNA) led by General Haftar.
Last week 30 migrants, most of Bangladesh, were killed by a trafficker and GNA militias who control the area south of Tripoli.Hundreds of migrants detained in Libya don't know when and if they will go out from lagers. They have already seen dozens of people collapse and starve. As if that wasn't enough, they are besieged by Covid-19.After the registration of new positive cases for COVID-19 in Sabha, a wave of fear is spreading through southern Libya.
No measures have been taken by the Libyan government recognized by the international community to protect migrants. There is no water, soap, or personal protective equipment in overcrowded detention centers.In the past, United Nations officials have denounced the poor conditions facing prisoners in Libya. There are no bathrooms, or enough showers for everyone, and migrants often report skin and gastrointestinal diseases.Migrants are not tested for the new coronavirus despite being ill, with the risk that the virus spreads dramatically between them and the local communities that host them.
Migrants live and sleep in tight spaces. They are piled up in small cells where it is difficult to breathe and it is impossible to comply with preventive measures of social distancing. In the Zintan prison -reports the Italian newspaper Repubblica– there are two sections: in the first 8 cells, in the second 14 cells. But the space is very small, to suffocate. "We must sleep wrapped in dirty blankets and piled in groups of twenty," says an Eritrean migrant interviewed.
Migrants affirm they are left to die of hunger and thirst when the militias that control detention centers are engaged in fighting.If these are the conditions of migrants in government detention centers, we can only imagine what those detained in illegal sheds managed by local militias and mafias in western and southern Libya are experiencing.The International Organization for Migration (IOM) has denounced that the lock-down and banning travel from one city to another in response to COVID-19 makes the delivery of urgent humanitarian aid difficult, if not impossible, adding that the situation is made even more dramatic by the ongoing conflict.
The international community should immediately suspend any collaboration with the Tripoli-based GNA, considering the involvement of elements of its armed groups in the trafficking and systematic mistreatment of migrants. Authorities should allow the Libyan army to secure detention centers and ensure that everyone's health is guaranteed.