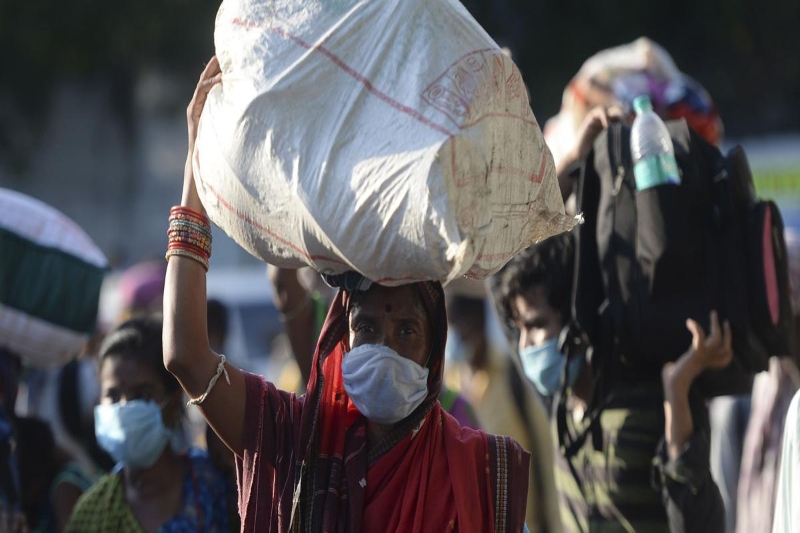 Migrant Population
Last updated on January 7th, 2021 at 06:17 am
Migrant Population: Migrant workers have never been as important as they have become to India today. Post the pandemic, migrant workers were desperate for survival. They were forced to return to their hometowns, sometimes even walk back, in the fear of contracting the deadly Covid-19 virus. On Friday, Indian PM Narendra Modi made a public statement acknowledging the nation building efforts of the migrant population, whose absence was felt in various Indian industries post the pandemic.
Referring back to the affordable housing scheme for the needy, Mr. Narendra Modi acknowledged the effort of migrant workers, but he side stepped the mention of how the whole lot had gone neglected as systematic lockdowns were put into place. Many thousands migrants were forced to walk back home as no public transport or food and amenities were available to them, till the time deaths due to mass evacuation started to come to light.
The Centre had then intervened to create a safety net for migrants to return to their hometowns. In July 2020, the government announced the promising Affordable Rental Housing Complexes Scheme (AHRCs) that would roll out 70,000 government funded houses in Maharashtra, Delhi and Telangana ready to be rented-out in the first phase of the scheme. These would provide affordable dormitories and houses to migrants near their place of work and would be a part of PM Awas Yojna (Urban) of the housing and urban affairs ministry.
Under the scheme, house allocation and construction would be done in two phases- first by utilizing existing Government funded vacant houses to convert into ARHCs through Public Private Partnership or by Public Agencies and secondly by construction, operation and maintenance of ARHCs by public/private entities on their own vacant land.