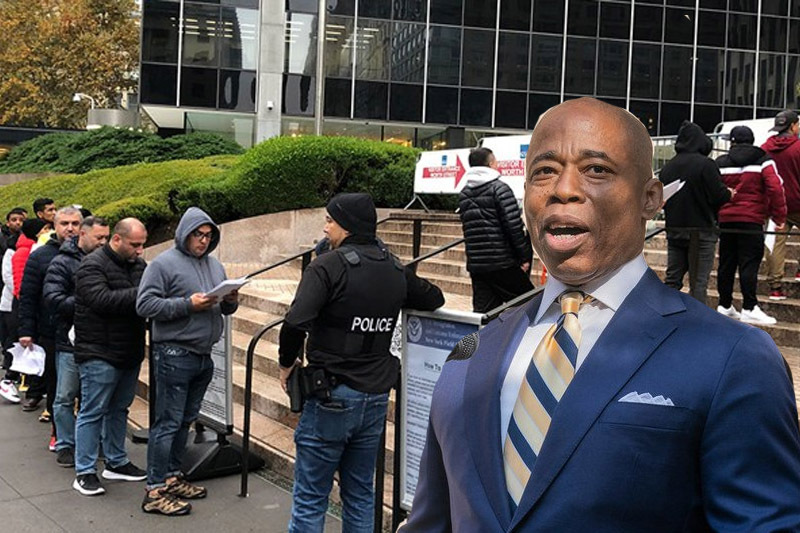 'we welcome immigrants,' immigration, according to a cornell professor, could boost economy
The county of Onondaga is suing New York City, Mayor Eric Adams, the NYC Commissioner of Social Services, and Candlewood Suites over the potential transport of asylum seekers from New York City upstate, officials there said on Monday night.
In order to stop the immediate transfer of migrants into Onondaga County, the county also filed for a temporary restraining order.
Not just Onondaga County in upstate New York has issued an emergency order. To stop an influx of migrants upstate, emergency orders have been issued by all counties in Central New York.
Leaders of Onondaga, Oneida, and Oswego counties claimed that a lack of funding and capacity was to blame for their worries and the subsequent emergency order.
Keep Reading
During a press conference on Monday, Hochul expressed his frustration over the long waiting times for work authorizations. "Let's change it immediately."
Yale-Loehr echoed the sentiment and cited the lack of employment in New York State as evidence.
According to Yale-Loehr, "I believe that the public needs to consider the fact that these migrants are actually going to help the economies of Upstate New York or wherever else. We should be welcoming them with open arms because there is a job shortage in New York State and many jobs that these migrants can perform.