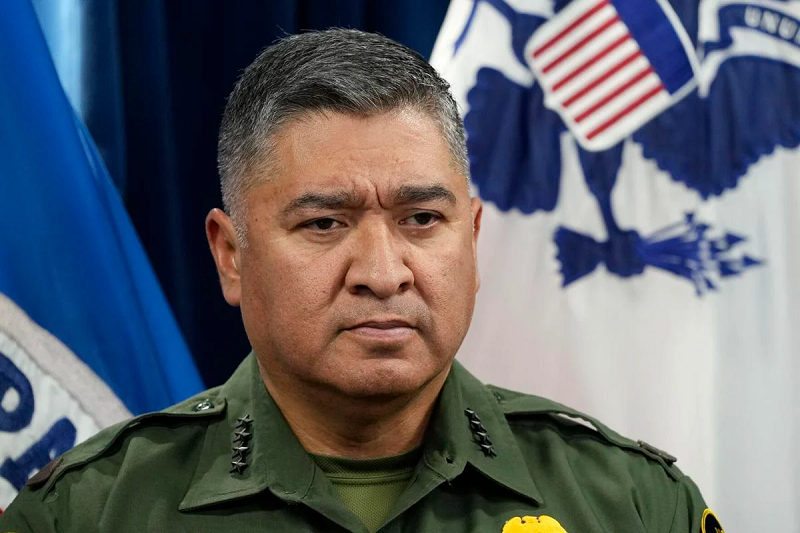 us border patrol chief is retiring, no replacement announced
Raul Ortiz, who took over as chief of the US Border Patrol in August 2021, announced Tuesday that he was retiring, after seeing through a major policy shift that seeks to discourage migrants from crossing the US-Mexico border illegally following the end of Title 42 restrictions.
Ortiz said in a note to staff Tuesday that he will leave June 30. But it's not yet clear who will replace him.
He managed the Border Patrol and its thousands of agents through the pandemic and the Trump-era Title 42 immigration restrictions that took effect in March 2020 and allowed agents to swiftly return migrants over the border, citing the virus outbreak.
Ortiz also oversaw new restrictions announced May 11 meant to curb illegal crossings while opening up other legal pathways. While concerns over possible overcrowding at stations persist, the chaos anticipated by even US President Joe Biden has not yet materialised.
Keep Reading
The Border Patrol has been under constant limelight for years as the number of migrants crossing illegally has reached record highs. But the agency was also engulfed in flames during the Trump administration's policy of separating families.
During the Biden administration, some agents were found to have made "unnecessary use of force" against non-threatening migrants from Haiti. And just two weeks ago, a Panamanian child died in their custody on her family's ninth day in custody – the maximum time allowed is 72 hours.
Almost since the beginning of his role as the chief, Ortiz encountered significant frustration within his ranks as the number of migrants attempting to cross the border through unlawful means reached the highest levels ever recorded.
According to a leaked video published in the Washington Examiner, the Border Patrol chief admitted at a meeting with agents in January last year that morale was at an "all-time low" after an agent raised complaints over "doing nothing" but releasing migrants in the US to pursue their cases in immigration court.
On Tuesday, Homeland Security Secretary Alejandro Mayorkas called Ortiz a great leader who was committed to the well-being of his agents. Selecting him as the chief was one of the most important decisions he has made, he added.