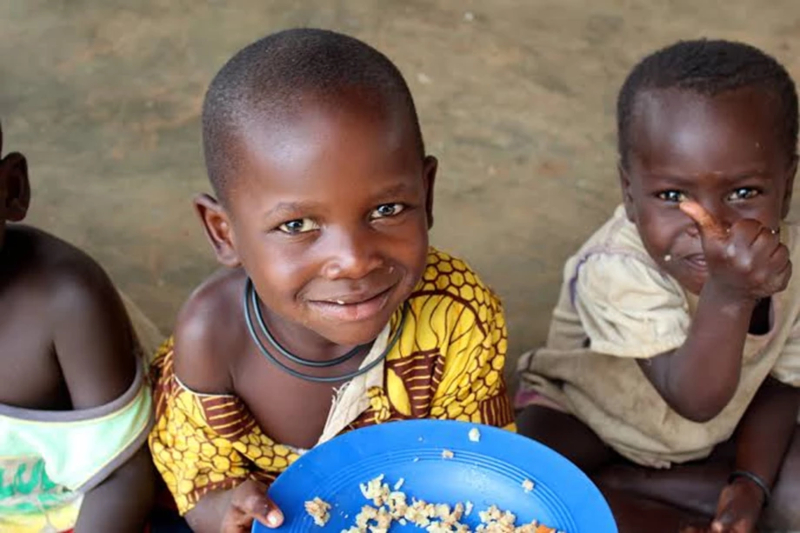 haiti child malnutrition
Ongoing Covid-19 pandemic along with rising crime rate and extremely low resources in Haiti may jointly trigger severe acute childhood malnutrition, which is expected to double this year according to UNICEF.
Haiti is the poorest country in Americas with more than 80% of its population living in extreme poverty facing lack of basic resources. Extreme political volatility, economic crisis, increasing crimes and frequent natural disasters are a reason for the deprived condition of island. Crimes include rising wave of kidnappings in Haiti. Last month a group of Catholic clergy were kidnapped. The Church described circumstances as "descent into hell".
The United Nations agency said that this year over 86,000 children in Haiti under age of five years can fall prey to severe childhood malnutrition. This number is exponentially high as compared to 41,000 last year. UNICEF said that acute malnutrition is less dangerous than severe acute malnutrition. Last year 61% children were affected by acute malnutrition, counting to 134,000 children under 5 years of age. The agency underlined that this year the number can go up to 217,000.
Jean Gough, the UNICEF Regional Director for Latin America and the Caribbean said, "I was saddened to see so many children suffering from malnutrition. Some will not recover unless they receive treatment in time." Gough was recently visiting the country.
Food insecurity is a major crisis in Haiti affecting 4.4 million people out of a population of 11 million. This includes 1.9 million children. UNICEF has warned that upcoming hurricane season, that is from June to November in Haiti, can further worsen food crisis in the country.
There also has been a fall in immunization last year due to health services disruption amid pandemic. This has brought children to a very vulnerable state. There already have been cases of Diphtheria in Haiti with possible measles outbreak later in the year.
Basic resources, that include food, clear water, sanitation, health facilities and immunization are the basic human rights of children along with education and security, which the children of Haiti are clearly deprived of.
Related Posts