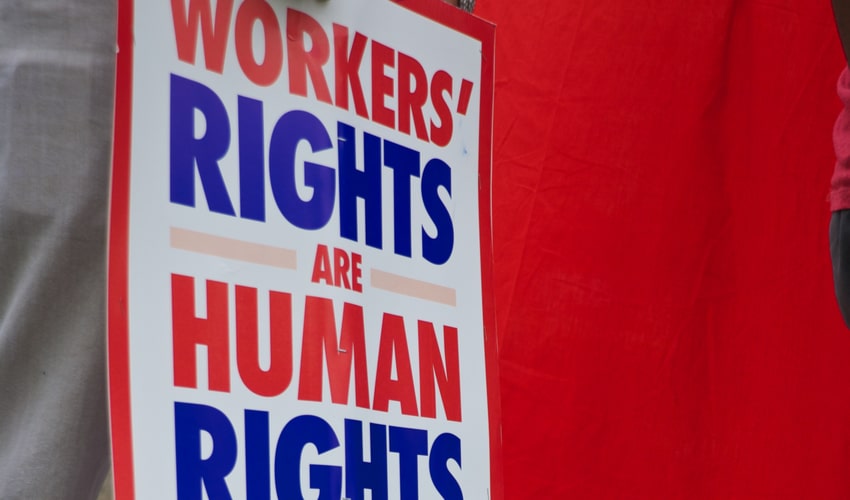 Why Is Labour Rights Is the Same As Respect For Human Rights
Violation of labour rights is the same as denying someone human rights. Maintaining good and humane working conditions has become a burning topic for one and all across the globe, since the pandemic hit industries in various ways.
The most affected have been migrant workers and service sector.
Keeping in mind that unemployment has crippled the lives of many from the service sector and industries that employ migrant workers, the United Nations had organised a forum recently.
The forum saw the participation of representatives from various governments across the globe, businesses, workers' organisations and the international community that convened on business and human rights
Join #ILOSummit 1-2 July and 7-9 July.
The largest online gathering of governments, employers, workers representatives and high-level actors to discuss how to address the current #COVID19 crisis and build a #betterfutureofworkhttps://t.co/eWLtoGgmn2 pic.twitter.com/hWHknsW0nF

— International Labour Organization (@ilo) June 30, 2020
The three day event in June had a series of discussions will hosted by organisations including the UN Working Group on Business and Human Rights (UNWG), the United Nations Development Programme (UNDP), the International Labour Organisation (ILO), the United Nations Children's Fund (UNICEF), the United Nations Entity for Gender Equality and the Empowerment of Women (UN Women) and the United Nations Economic and Social Commission for Asia and the Pacific (ESCAP).
Topics on the agenda surround the coronavirus pandemic and how stakeholders can look to address challenges facing them.
The world is calling the service sector and those working in the frontlines as Covid-19 warriors. As April 28 was marked as the World Day for Safety and Health at Work, the International Labour Organization (ILO) has gone ahead to urge States to take action to prevent and control COVID-19 in the workplace.
Really looking after the labour rights is in a way respecting human rights of all workers, irrespective of their caste, creed or nationality. Stressing upon this, ILO Director-General Guy Ryder has urged that we need to seriously understand that without adequate safeguards that meet the strict occupational safety and health criteria needed for bringing workers back, countries risk a resurgence of the virus, according to the UN's labour agency.