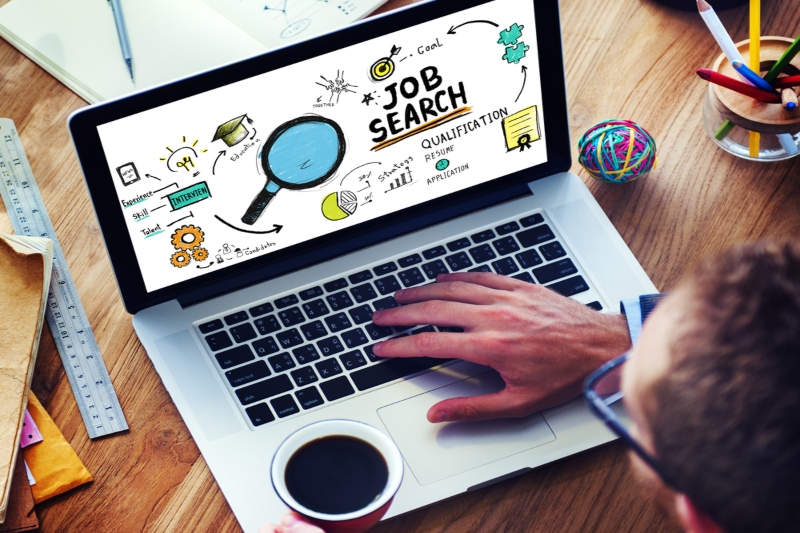 tips to get a job as a fresher
It is challenging to get a job as a fresher. You need to be prepared to get the perfect job. Today, we present you with the list of top 10 tips to get a job as a fresher. Let's know more in detail.
10 tips to get a job if you are a fresher
Build a great resume
You need to make a good resume to get a job. A fresher does not have experience, so what can they include in a resume? You can list your skills and abilities in a resume. Don't include long essays in your resume. You can take help from your friends and family while building your resume.
List your strengths
You can also list your strengths in your resume. Write down a list of soft skills or personality traits that you see in yourself. The recruiter can see what skills you have learned over your academic years.
Online job boards
Social media is really important in today's world. Create your profile on popular online job boards if you want a job. Opportunities will not come directly to your doorstep. These online platforms allow you to search for your ideal job. You can apply online and wait for a call from your recruiter.
Maintain good social media profiles
Sometimes, recruiters also check your social media profiles to know you better. You should optimize your social media profiles like Twitter and Instagram.
Related Posts
Use your networking skills
Networking skill is important to get a perfect job. You can connect to people on LinkedIn to get a job. You can also connect to people on Facebook groups and Instagram pages who are in a similar field. You can ask for a reference to get the job.
Align your skills with the company goals
You need to identify companies that require your skill sets or align your skills with the company goals. Create a list of your desired companies by going through their websites. You can describe how your skills can be used to make an impact in the company.
Apply for walk-in interviews
Walk-in interviews can be great for freshers. You can get information about walk-in interviews by checking the website of the company. You can also call the receptionist to know more about walk-in interviews. Many companies conduct walk-in interviews to fill entry-level jobs.
Get job referrals
Referrals can provide you with a job quickly. Many companies have an employee referral program. An existing employee of the company can recommend your name to the HR of the company. Ask people you know to refer you to their company.
Prepare for your interview
Practice your introduction before going for an interview. You need to be prepared for the expected interview questions. Have a solid introduction ready and answer all questions accurately.
Be confident
Confidence is really important for getting a job. Interact with your interviewer with confidence. You need to wear formal clothes and have the right attitude.
These are the top 10 tips to get a job as a fresher. How are you preparing for your interview? Share your answer in the comment section below.