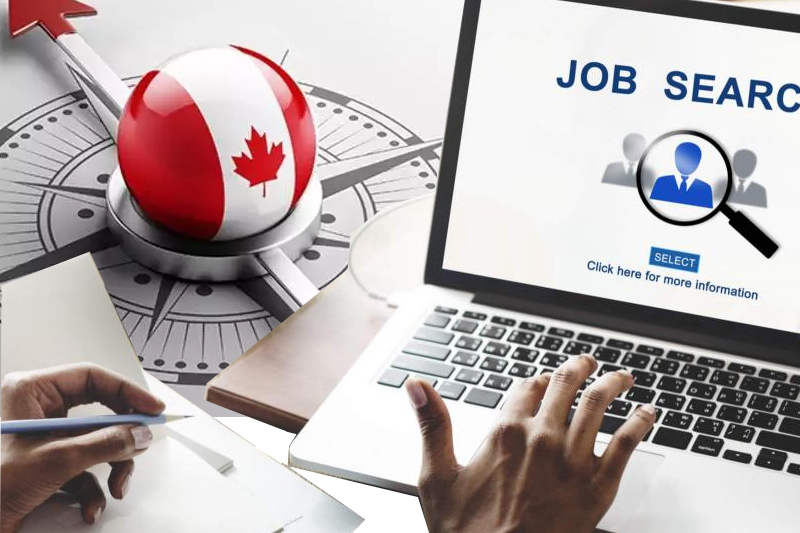 the top 10 job portals for canada in 2023
Ottawa – Today's executive job seekers seek employment opportunities online. There are hundreds of job boards, both generic and niche, aggregators, social media, association boards, and executive search company websites to choose from. These in-demand sites are constantly changing and evolving, just like any other online source. How will you use them in 2023?
Despite their plethora of listings, Core Executive Consultants offers 10 of what we consider to be the best job search websites in the wake of the post-covid boom.
We read that there is a list of rich cities full of job opportunities in North America. Canada is also a rich educational point in North America.
Although there are many (many) others job websites in Canada , the following list of best job portals of Canada in 2023 :
1. LOCAL RECRUITMENT SITES
Our websites are great for job seekers, offering access to thousands of local job postings and exclusive opportunities that can't be found elsewhere. With our site's help, it's easy to submit resumes, apply for short and long-term roles, and set up job alerts. We also provide career advice and comprehensive research into workplace trends. To get the most out of your search, consider looking at executive search firms in your area – they may have job openings not displayed on larger boards and allow you to pick which company to work with.
Our website also allows employers to submit a hiring request for immediate consideration.
2. Search for jobs on Google
Google for Jobs is an invaluable resource for job seekers in Canada. It compiles listings from across multiple search engines, excluding Indeed, and makes the process incredibly simple. All you have to do is type in a key phrase, like "HR Management", and Google will generate a list of jobs in your vicinity. You can go straight to the original posting with one click or tap of the "Apply Linkedin" button. This eliminates redundancy and gives you greater access to more opportunities since the listings don't require payment for visibility. In short, it's an amazing tool that should be a part of any job hunter's arsenal.
3. Linkedin
This top networking site enables you to extend your job search through your contacts. Engaging in groups, conversations and following interesting and pertinent companies can be done via this website. Its links are directed towards the relevant career page, providing more research and information. This bountiful source of knowledge consistently proves advantageous to companies with its sponsored ads, which bring forth suited applicants than most other boards. These postings are accurately matched with a candidate's qualifications and location, though there is the occasional discrepancy in their algorithm, however it still performs better than other sites of its kind.
4. ELUTA
Job postings from more than 10,000 employer websites across Canada are featured on Eluta, a Canadian search engine. Candidates can sign up for email alerts that notify them of new jobs that match their search criteria. Eluta provides links back to the original employers' job postings.
5. INDEED
Indeed is a substantial search engine for employment listings, owned by Japan's Recruit Co. It collects data from different businesses' career sites, letting you view opportunities close to home or on the other side of the world. Aspiring job seekers can make use of its free resume builder. However, get aware of the pay structure: Indeed only has a few paid postings and charges employers $15 per resume they receive, regardless of suitability. Small companies have noted this high fee. Our advice: be familiar with Before deciding if it is the right fit for you. What we can confirm is that if your goal is to browse postings from around the web in one place, Indeed is where you should go.
Keep Reading
6. The Jobboom
With over fifteen years of experience providing employers and candidates with insight into the Quebec job market, Jobboom has become the top online recruiter in Quebec. Jobboom helps job seekers and employers connect with employment opportunities, contract opportunities, training, and professional advice. There are 16 different employment sectors that are listed on Jobboom, including engineering and science.
7. GLASSDOOR
A large database of company reviews has been submitted by actual employees on job search website Glassdoor. The website promotes itself as providing insight into a company's working conditions, interview process, salary, and benefits to job seekers. Glassdoor contains links to the company's job ads.
8. THE CAREERBUILDER
One of the largest job boards in the United States, CareerBuilder has a robust search function that allows you to filter jobs based on several factors, including location, degree requirements, and salary range. News media outlets around the country partner with CareerBuilder and collect job listings from them. While this site currently focuses on jobs in the States with a smaller offering in Canada, it gets high marks for career advice and resources for candidates.
9. Monster
For job seekers and employers looking for great candidates, Monster has become a global online employment solution. They have been providing job seeking and career management products and services for more than 20 years, and have grown from our roots as a "job board" to a global provider of job seeking, career management, recruitment, and talent management services.
10. SITES WITH NICHES AND ASSOCIATIONS
In the age of the huge job aggregator, it is also essential to do some leg work to customize your search to meet specific career needs and goals. Number 10 is more of a job board genre than a single board. As a job seeker and unique individual, you can find niche sites and association sites that work for you by spending some time on them.
Summary of Job Portals for Canada
A Professional Engineer may find jobs specifically for their specialty on the licensing authority in their area or on niche engineering career sites. Accounting Job seekers may find their accounting association offers jobs that best match their skills. When seeking qualified candidates, employers still prefer to go directly to their targeted professional audience, rather than a big general job board.
Also Read:- Republicans Push Back Against Party's Immigration Agenda