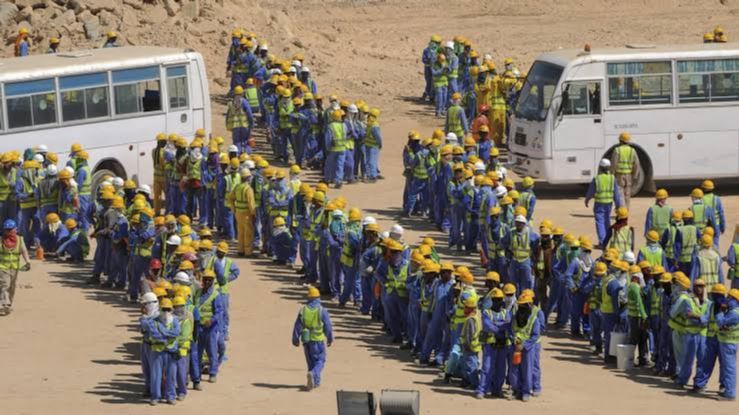 Foreign employment in Qatar has registered a rapid increase since 2010 in which Qatar was granted the right to host the 2022 World Cup. Due to reasons, including the boom that followed that year in building and construction, the country's population jumped from 1.6 million in December December 2010 to 2.7 million people in October 2018. Foreign workers make up 95 percent of the workforce in Qatar, and they come from some of the world's poorest countries, working in sectors such as construction, hotels, and domestic work. But with the rapid increase in the number of workers coming to benefit from economic opportunities, more of them fell victim to the exploitative labor system in Qatar.
Since Qatar was entrusted with the task of organizing the World Cup, there has been extensive documentation of abuse and exploitation of foreign workers who receive low wages, which are sometimes considered forced labor and human trafficking. For example, in October 2013, The Guardian reported that 44 Nepalese workers had died in Qatar in no more than two months, while Amnesty International reports in 2013 and 2016 documented widespread exploitation of workers in the construction sector, including Working as forced labor, as is the case, for example, in construction work on the Khalifa International Stadium in Doha. And in 2014, The UN Special Rapporteur on the rights of migrants also reported that "exploitation is rampant, and expatriates often work without pay and live in substandard conditions" and called for the abolition of the country's sponsorship system.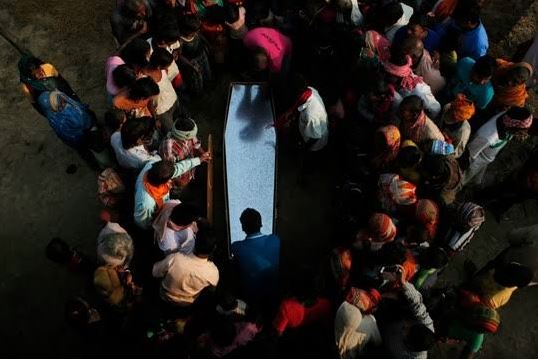 Despite recent reforms, such exploitation of workers is still widespread. In September 2018, Amnesty International published findings from an engineering company called Mercury MENA that left dozens of workers bankrupt, stranded in Qatar, and eventually felt compelled to return home heavily indebted; although they had thousands of dollars of Wages and dues. Workers were participating in the construction of a vital infrastructure serving the city and stadium that would host the opening and final matches of the 2022 World Cup. In another case that received great attention and was first reported in May 2018, 1,200 workers remained unpaid for several months, and lived weeks without water or electricity.
Perhaps what is striking is that there has been no significant reform of the legal provisions that prevent workers from changing their jobs without the employer's approval, known as the "no-objection permit". This means that it is fair to say that the sponsorship system is still firmly in place, as it is a basic pillar of an exploitative labor system, and continues to prevent workers from escaping from exploitation and abuse.Further more news Labour Rights Latest News