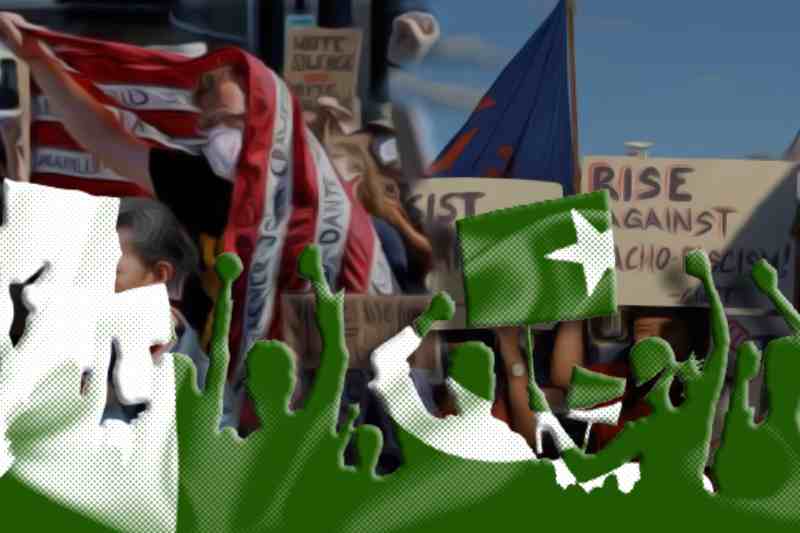 Textile Workers
Textile and garments factory workers are up in arms against the unfair working conditions and payment schedules in Sindh of Pakistan. They recently took to the streets to protest against the ill-treatment, much like the media working staff did so a few weeks ago.
Organized by the National Trade Union Federation (NTUF), the rally started from Bilal Chowrangi (Korangi) and culminated at the Karachi Press Club, making for news for the city. Additionally, the distraught workers further declared that they would not shy away from staging a sit-in, if need be, in front of the Sindh Assembly if the government did not do anything about the worsening conditions at their workplaces.
Protestors made a lot of noise with their props to draw attention. Labour laws have shown their loopholes, more so in the Covid-19 situation. Carrying red flags, placards, and banners, the protesters marched to make people aware of their grievances in the lead of veteran labor leader Gul Rehman and Textile Garments General Workers Union general secretary Nisar Ahmed Panhwar.
According to the information shared by NTUF general secretary Nasir Mansoor, as the garment and textile industry is the lifeline of Pakistan's economy, it seems to have become easy prey to disguised slavery under the autocratic functioning of the international brands that most of the factories cater to.
Both the buyer and the seller are turning a blind eye to the blatant disrespect of basic labor laws. He termed factories are slave sweatshops. Literally, all workers are devoid of worker rights privileges and even those represented under trade unions. They are getting low wages, with no increase, overtime, medical support to name just a few of the points of exploitation.
It was further shared that international brands continued to make money even in the time of Covid-19 situations. But more than 18 million workers were affected by hunger and low or no wages at pandemic times. "Some of these brands, especially H&M, had promised to give living expenses to their workers, but the workers of these factories are not even getting minimum wages as announced by the government and they are also forced to work for 150 to 200 hours of overtime every month without remuneration," expressed Zehra Khan, general secretary of the Home-Based Women Workers Federation Pakistan (HBWWF).
The list of demands is valid and a long one. Workers have demanded the end of the contract labor system so that fair wages can be decided. All workers should be given written appointment letters. It is a safer bet than salaries should be accounted for; therefore should be directly credited to an employee bank account. They have also demanded that elderly and retired security officers should not be employed in industrial areas.
All workers should have social security and pension cards. There should be no forced retrenchment of workers. The easy way of overtime without pay has to stop and female employees should not be forced to stay at the workplace during night hours. Further, vigilance committees are made at all factories to stop the sexual harassment of female workers. The workers also said that it is the duty of the international brands to respect the rights of workers under GSP Plus and Global Framework Agreements.