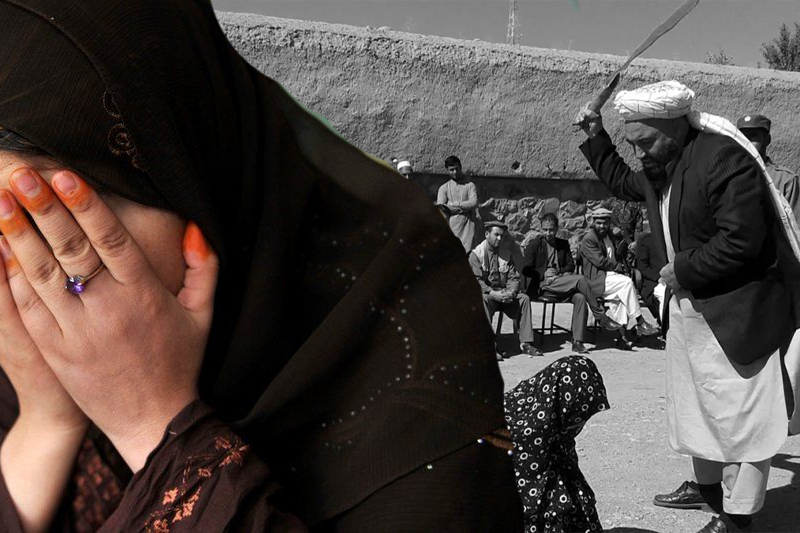 taliban forcing divorced afghan women back to abusive husbands
Last updated on March 9th, 2023 at 07:02 am
There have been many infamous restrictions and limitations applied only to women under the Taliban regime governing Afghanistan. As the Taliban Government turned back all the freedom for women to exercise the civil rights they enjoyed while the US army was in the country, they closed down educational institutions, restricted their employment, and even prohibited their presence in many public places.
The Taliban regime erased the Ministry of Women's Affairs and the Human Rights Commission in Afghanistan.
Reports by AFP suggest that the Taliban regime is now forcing women to return to their abusive husbands a few days ahead of International Women's Day.
Their divorced husbands are forcing them to return to them.
Afghanistan annuls divorces
AFP reported on Marwa, whose abusive ex-husband broke all her teeth. Marwa was one of a few Afghan women who were granted legal separation under the previous US-backed government.
As the Taliban government forces Marwa to reunite with her monstrous husband, she now hides with all eight of her children.
Keep Reading
In 2021, when Taliban forces swept into power, her husband claimed he had been forced into divorce and commanders ordered her back to him.
Marwa, 40, whose name has been changed for her own protection, said she and her daughters cried a lot that day.
"Oh God, the devil is back." I said to myself.
Many divorces in the country have been annulled by Taliban commanders, forcing women back into abusive relationships.
Afghanistan's domestic abuse
With what the United Nations has called "gender-based apartheid", women are facing the worst nightmare, having no right to fight domestic abuse, no right to leave their abusive spouses.
Nine out of 10 Afghan women experience physical, sexual or psychological violence from their partners, according to the UN mission in Afghanistan
The culture remains unforgiving to women who separate from their husbands, however, and divorce is often more taboo than abuse itself.
In some cities, divorce rates were steadily rising under the previous US-backed government, where women's rights were largely limited to employment and education.
The Taliban government limits divorces to cases where a husband is a classified drug addict or has left the country.
Also Read:- Homegrown companies on hiring spree as Big Tech sheds talent