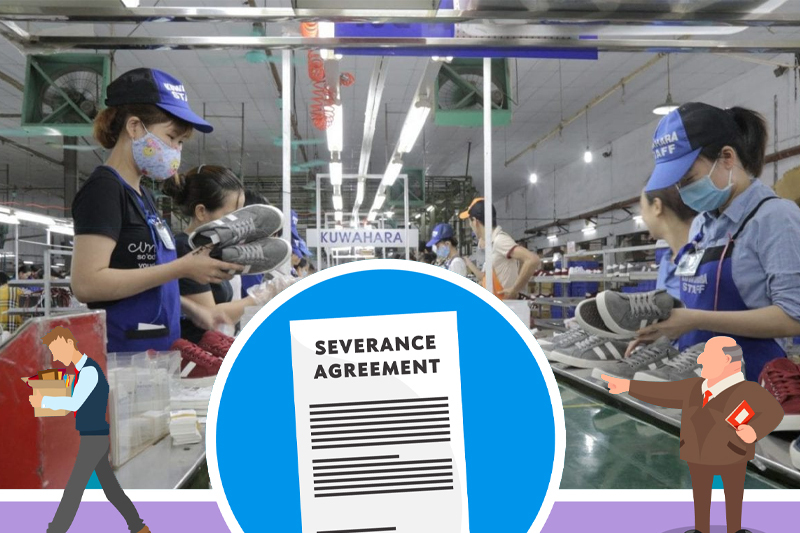 taiwanese shoemaker announces $11.5m severance pay report
The company makes shoes for Nike and Adidas and announced Saturday a severance package worth VND275 billion (US$11.56 million).
For every working year, workers will receive 0.8 months' salary.
Around 379 people getting the slips have worked for more than 20 years, so they will receive more than VND300 million each, up to VND379 million ($16,000).
VND12 million ($504) will be paid to the newest workers.
Payments will be made in early April.
In Binh Tan District, Pou Yuen Vietnam, a Taiwanese shoe company Pou Chen subsidiary, employs more than 50,500 people.
Keep Reading
It has arranged for pregnant workers, those with young children and disabilities to remain and negotiated to let the rest go due to a sharp fall in orders since late last year.
According to Nguyen Van Lam, deputy director of the HCMC Department of Labor, Invalids and Social Affairs, Pou Yuen's severance pay exceeds the requirement.
More than 3,200 jobs have been found for the laid-off workers by HCMC's Employment Service Center through 15 businesses in Binh Tan and nearby areas.
This news can bring satisfaction to Taiwanese working units in this era of inflation and high market cutoff rates. However there are many recent scenarios which have raised concerns and talked about the poor condition of the workers in the wave of retrenchment and inflation.
Also Read:- LGBTQ Community Rallies Against New State Laws In Tennessee