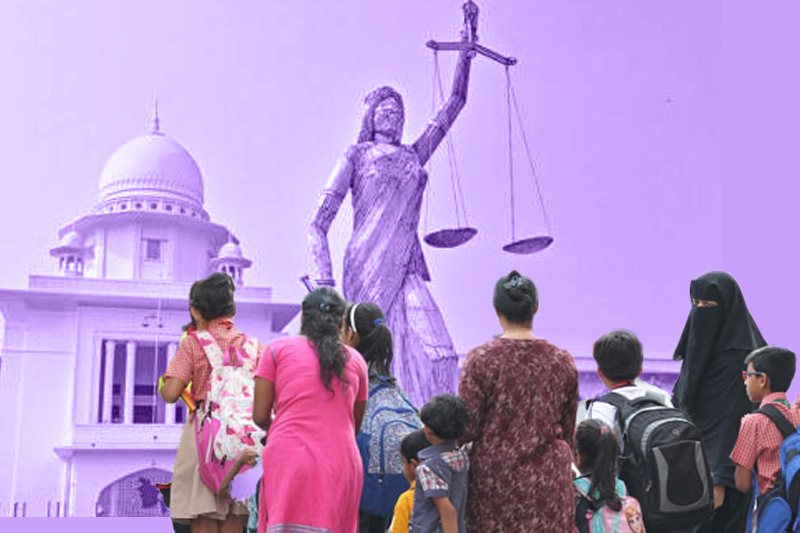 students are no longer required to write their father's name as the guardian bangladesh
Dhaka: In Bangladesh, while filling out any government forms or any governmental certificate the students are not forced to write their father's name as guardian. This is going to be happen for the first time in the history of Bangladesh.
In a recent announcement in Bangladesh, the High Court has said that students can add the name of their mother or legal guardian with the name of the father during the time of filling out the form.
On the 24th Jan 2023 during the judgment on a writ that was on hold since 2009, the Bangladesh High Court said recently that now students can register the name of the legal guardian or mother without using the name of the father as identity. If one does not have a father.
This will be valid on any and every governmental form, education certificate, or in passport too.
Keep Reading
So this is a historic verdict in Bangladesh. Ainunnahar Siddika the lawyer said that a student was not allowed to register because he had not filled in the column of Father during the time of getting certification for the Secondary School Certificate. "we filed a public interest writ in 2009, adding that report,"
Bangladesh Legal Aid and Services Trust also filed a supplementary affidavit in the last year of 2021 on the 6th of June. Lately, three more human rights organizations come forward for it when it comes to the rights of women because a mother is a guardian too. The human rights organizations are Bangladesh Mahila Parishad and Nari Paksha Bangladesh Legal Aid and Services Trust (BLAST).