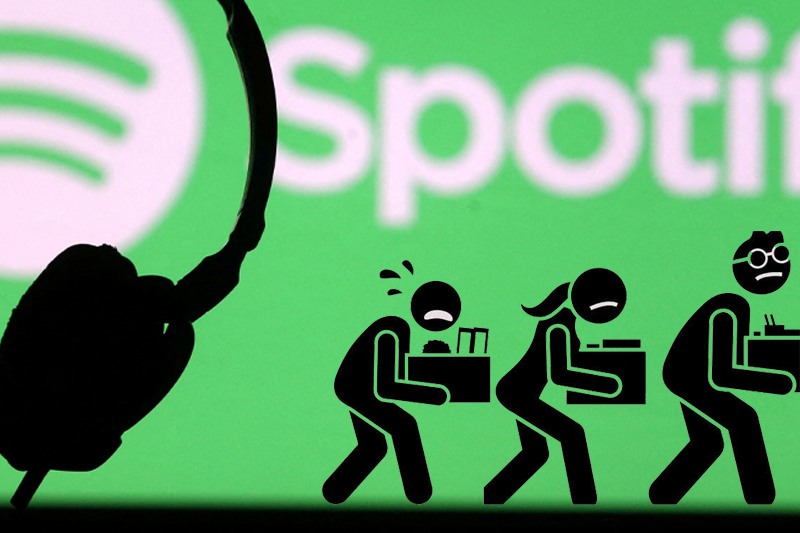 spotify layoff will reduce its podcast workforce
The company announced Monday that 200 jobs, or about 2% of its workforce, would be lost.
After a significant round of layoffs in January and job cuts in October, the world's largest music streaming service, Spotify, is now cutting staff in its podcast division again.
Sahar Elhabashi, the head of Spotify's podcast division, wrote a memo to the staff on Monday morning announcing a 2 percent workforce reduction, or about 200 jobs.
According to Elhabashi, "We are extending our partnership efforts with top podcasters from around the world with a tailored approach optimized for each show and creator." We will be able to support the creator community more effectively thanks to this fundamental shift away from a more uniform proposition. To do this, though, requires adaptation; over the past few months, our senior leadership team has closely collaborated with HR to identify the best structure for this new chapter.
Additionally, Spotify will combine Gimlet and Parcast into a single division called Spotify Studios, which will work with The Ringer to create Spotify's original content. According to Elhabashi, "Both studios will approve new shows with a greater emphasis on always-on programming that drives strong, devoted audiences and draws advertisers."
Keep Reading
More about layoff by Spotify-
In October, Spotify terminated 10 episodes from Parcast and Gimlet, and Nicole Beemsterboer and Liliana Kim were appointed to head those divisions, respectively.
Liz Gately will oversee development for Spotify Studios, and Kim will oversee current content. Bill Simmons will continue to run The Ringer and oversee podcast innovation and monetization while Julie McNamara will oversee Spotify Studios.
The requirement that the Spotify Machine be constantly in motion underlies our continued success in expanding the podcast ecosystem, says Elhabashi. "And with these changes, we will accelerate into the next chapter for podcasts on Spotify with strong podcast discovery and habits for users, thriving monetization and audience growth for creators, and a valuable, high-margin business for Spotify," says the company.