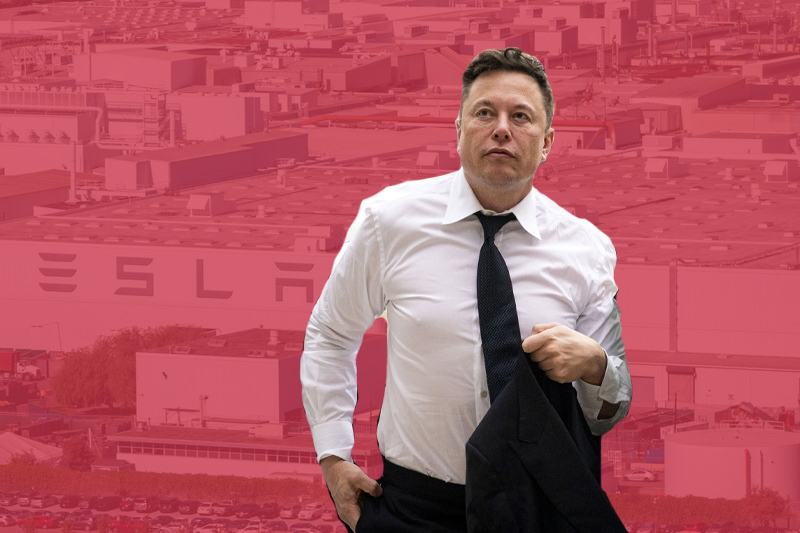 elon musk's lawsuit against tesla for racism of 240 workers
A black woman who worked at Tesla and was fired in 2018 said in a court document that a coworker told her she has "monkey toes," and another called her "Nicki Minaj."
A former Black worker on the assembly line at Tesla Inc. wants to add almost 240 other workers to the lawsuit he filed against the company in 2017. In that lawsuit, he called the production floor of the electric-car maker a "hotbed for racist behavior."
Marcus Vaughn says that a class-action lawsuit is the right way to deal with Tesla's failure to stop the "pattern and practice of race discrimination" and a hostile work environment at the Fremont, California, factory.
His request, which he filed in court on Monday, is supported by sworn statements from other Black former employees and contractors who say they were also offended by racist graffiti in common areas and the use of slurs like the "n-word," "boy," and "monkey" at work.
When asked for a comment, Tesla didn't answer right away. Companies usually try to stop lawsuits from becoming class actions, which would let the plaintiffs pool their resources and have more power when negotiating a settlement.
Keep Reading
If an Oakland state court judge agrees to let Vaughn add more to the case, the stakes will go up for Elon Musk's company. In April, a worker in San Francisco was given $3.2 million in damages by a jury after making similar claims of discrimination. Owen Diaz won $137 million from a jury in the first trial for his case in 2021, but the judge cut the damages award, so Owen asked for a new trial.
Tesla's first response to Vaughn's lawsuit was a blog post called "Hotbed of Misinformation," in which the company denied wrongdoing and said it had fired three people after looking into alleged incidents.
A woman who was fired in 2018 said in a court document that a coworker told her she had "monkey toes," and another called her "Nicki Minaj," even though the only thing they had in common was that they were both Black women.
Another worker who quit in 2020 said that a White supervisor told him to "keep my head down and mind my own business" when he complained about "offensive language" and unfair treatment of Black workers.
A third worker said he continued to "feel unwelcome and unsafe" even after his complaints about being called the N-word were ignored.
A number of high-profile lawsuits have been filed against Tesla over how it treats Black employees and contract workers at its Fremont plant. One of these lawsuits was filed by the state of California in February of last year.
From April to October 2017, Vaughn worked on the production floor. At first, he did this as a contractor through a staffing agency.