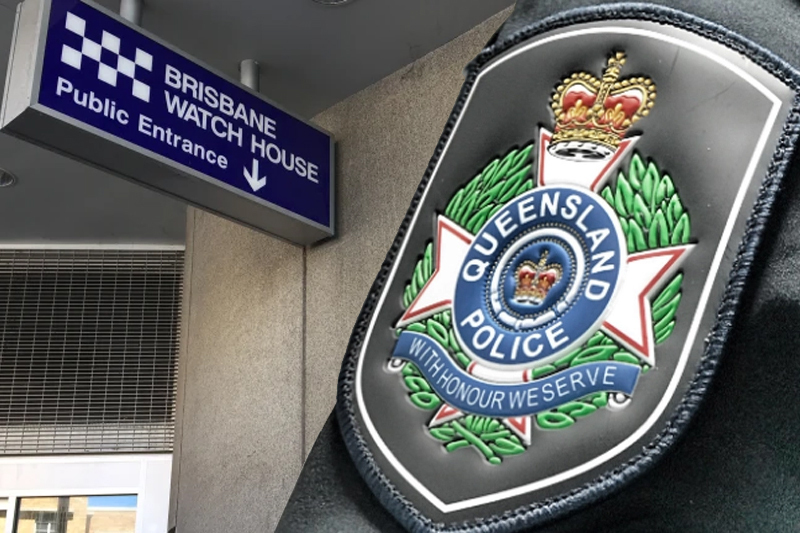 queensland watch house whistleblower claims 'illegal' strip searches of children
A Queensland watch-house whistleblower says he witnessed "illegal" strip searches of children.
A girl being placed in a cell with adult men, and staff wrapping towels around prisoners' heads to avoid spit-hood protocols, making them "feel waterboarded".
Watch-house officer Steven Marshall detailed "human rights breaches" he observed at Brisbane Watch House in 2018 and 2019 in a damning submission to the state's youth crime bill.
Several Queensland Police Service staff were recorded using racist slurs and offensive language while working in holding cells on a series of tapes leaked to media sources specially- the Guardian Australia reported this last year by whistleblower Marshall.
On Monday, The news source – Guardian Australia published his submission with his name, but they have given him permission to keep his name. He remains on medical leave from QPS.
According to Marshall, supervisors at the Brisbane facility encouraged staff to use towels on prisoners instead of spit hoods to circumvent approval processes.
As prisoners were restrained and thrashing about, towels were wrapped around their heads, according to Marshall. According to his submission, the perspiration from the raised heartbeat would "aggravate the prisoner", making them feel as if they were being waterboarded.
Keep Reading
Despite the fact that youth detention centers are full, the Palaszczuk government is considering making breach of bail an offense for children, which could result in further chaos at watchhouses.
Adult prisoners exposed their genitals and imitated sexual acts on children of the opposite sex in the submission, and a girl was placed with two male prisoners in an adult-holding cell.
An adult male notified officers at the charge counter through the intercom that a juvenile female prisoner was with them. They were paranoid officers were trying to set them up," Marshall recalls.
According to the submission, children were also subjected to strip searches when they were taken into custody under the guise of changing their clothes.
As a result of illegal unclothed searches, juveniles were illegally searched for a significant period of time. Often, officers would do this under the guise of changing the prisoners' clothes when they were in custody, and would not allow them to keep their old ones.
Until two officers were suspended, the juveniles were not permitted to have an independent adult support person present, nor were their rights explained to them.
Male and female prisoners were not provided with underwear for a significant period, instead given basketball shorts. For men, this meant their genitals were visible; for young girls, this meant they could not secure pads.
A prisoner advocacy group and a representative from the youth justice department lost access to the watch house when they became quite vocal about the infringement of prisoners' rights, according to Marshall, who remains on medical leave from QPS. A plan to charge one public servant with police obstruction charges was discussed by officers, but he does not know if it was successful.
He claims children were often left uncharged for assaults, and their victims' parents were rarely notified of what occurred unless they went to the hospital.
According to him, the victim will be asked loudly whether they wish to press charges in front of their aggressors.
The purpose of this was evidently to discourage the victim from filing a complaint, but I believe the parent should have made the decision.
Marshall says children were often treated like adult prisoners and imprisoned in small, metal-and-concrete cells for "a significant period of time."
Officers were often required to remove blankets, pillows, and toilet paper for extended periods under supervisory direction. The cold environment and lack of amenities in the cells caused great distress to juvenile prisoners.
In addition to mandatory reporting of incidents affecting juveniles, Marshall urges the creation of an independent state watchhouse inspector position within the Human Rights Commission of the state.
I am happy to volunteer my time to [the Queensland Human Rights Commission] should they require such insights."
Police in Queensland have been contacted for comment. No official comment has been broadcast from their side, we will update you if there is any new comment from Queensland Police.
Also Read:- The Ericsson Layoffs 2023