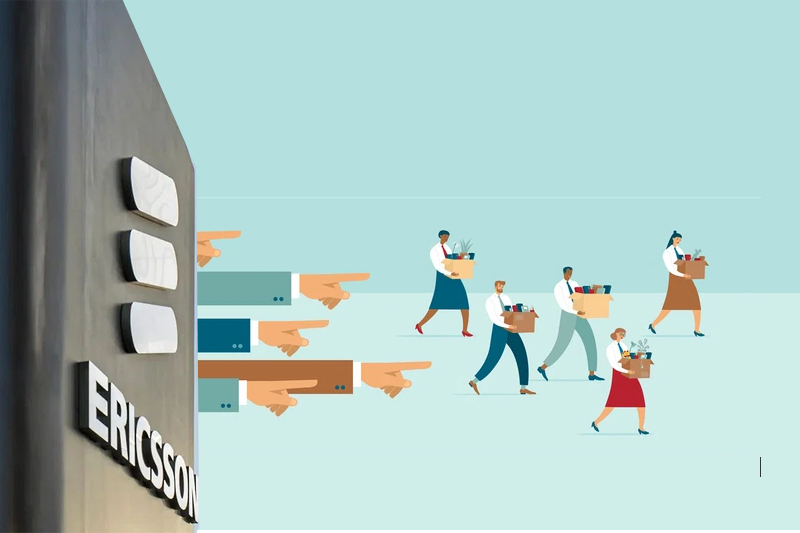 the ericsson layoffs 2023
The telecom giant Ericsson has joined the layoff spree and will be laying off around 8,500 employees globally. According to Reuters, Ericsson sent a memo to its employees informing them of the mass layoffs.
CEO Borje Ekholm stated that each country would manage these reductions in headcount differently.
In several countries the headcount reductions have already been communicated this week, according to Ekholm in the internal memo.
Ericsson laid off around 1,400 employees in Sweden prior to announcing 8,500 layoffs. At present, there are approximately 1,05,000 employees at Ericsson. Ericsson layoffs have been dubbed the largest in the telecommunications industry.
According to reports, North America is expected to be hardest hit by the recent round of Ericsson layoffs. India is expected to be least affected.
Keep Reading
In December 2022, Ericsson said it would cut costs by at least 9 billion crowns (USD 880 million) by 2023. Nokia, Ericsson's main competitor, has not yet announced layoffs.
Microsoft, Meta and Google laid off thousands of employees recently citing "worsening macroeconomic conditions", the looming recession, as well as a desire to reduce costs.
More Layoffs
The news of telecom layoffs is always followed by a period of intense soul searching. For those of us in the industry, it's a time to reflect on our choices and consider whether we made the right decision to enter this field.
For those who have been laid off, it's a time of uncertainty and fear. What will the future hold? How will I support myself and my family?
It's important to remember that layoffs are a part of any business, and they don't necessarily reflect on your individual worth or abilities. If you've been laid off, don't give up on your dreams or your career. Use this time to reassess your goals and make a plan for how you're going to achieve them.