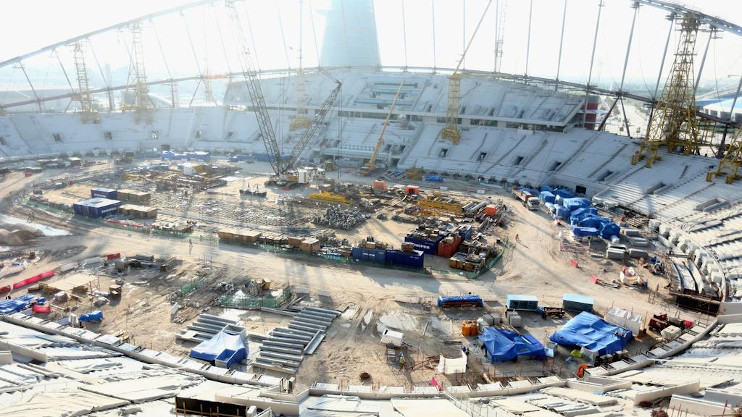 (C)TheNational
Qatar has conceded that nine migrant workers died a year ago working on the football stadium for the upcoming 2022 Fifa World Cup, taking the total number of deaths to 34 in six years span, an official report from the supreme committee hosting the event stated on Monday.
Whereas, the Nepalese government claims that around 1,400 of its nationals were killed while working on the project in Qatar. The number of deaths falls below the estimated deaths by the human rights group since the construction began. There are more than 400,000 Nepali and 260,000 Filipino migrant laborers in Qatar.
The official figures from the supreme committee, published in its yearly report on laborers' welfare report, asserts that nine people died in 2019 were "non-work related," and reasons included were "acute heart failure due to natural cause, "respiratory failure due to t.B."
There have been reports of shoddy labor protections, and an absence of safety gears. Human rights have highlighted that companies making laborers work in high temperatures with fewer breaks in the hot summer. Various bereaved families have complained that their compensation has been neglected.
In June last year, Nepal and the Philippines urged Qatar for the protection of the laborer against abuse, asking Qatar to abide by the international labor laws.
Article Credit: The National