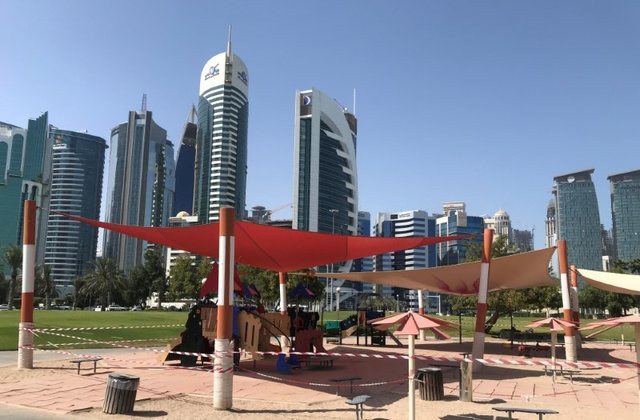 (C)US news
16 non-governmental organizations appealed to the Qatari authorities to provide adequate protection against the Corona virus for migrant workers, after reaching a total of 1075 cases. Human Rights Watch announced, on Friday.
The list of organizations that signed the letter included "Amnesty International" and "Human Rights Watch," as well as "Migrants Rights" and other human rights organizations. The letter was sent to the Qatari Prime Minister and Minister of Interior, Khalid bin Khalifa bin Abdulaziz Al Thani.
an international human rights coalition called on the Qatari authorities to protect the foreign workers' rights in the country, in light of the Corona virus's spread.
"Labor camps in Qatar are very crowded and lack sufficient water and sanitation, which means that workers will not be able to protect themselves from the virus. Also, the proximity of workers to one another in narrow camps does not allow any kind of social distance. The organizations said in the letter.
Amnesty International visited labor camps in the industrial area of Doha, where large groups of migrant workers were housed in very poor accommodations, sleeping in bunk beds in crowded rooms with poor sanitation and sometimes without electricity or running water.
Parts of the industrial zone in Doha were closed, confirmed the organization, after recording hundreds of infections with the Corona virus in the country.
On the other hand, Doha rejected the international organizations' instructions to treat workers, in addition to its refusal to let them return to their countries for treatment, and threatened those trying to travel, which led to the demonstration of many of them in the streets of Doha.
Qatar have been asked by Human rights Organizations to provide health insurance for workers in the 2022 World Cup projects, but Doha rejected the matter.
the Qatari authorities rejected the recommendations of human rights organizations to provide new accommodations for workers to prevent the spread of the Coronavirus infection between them.