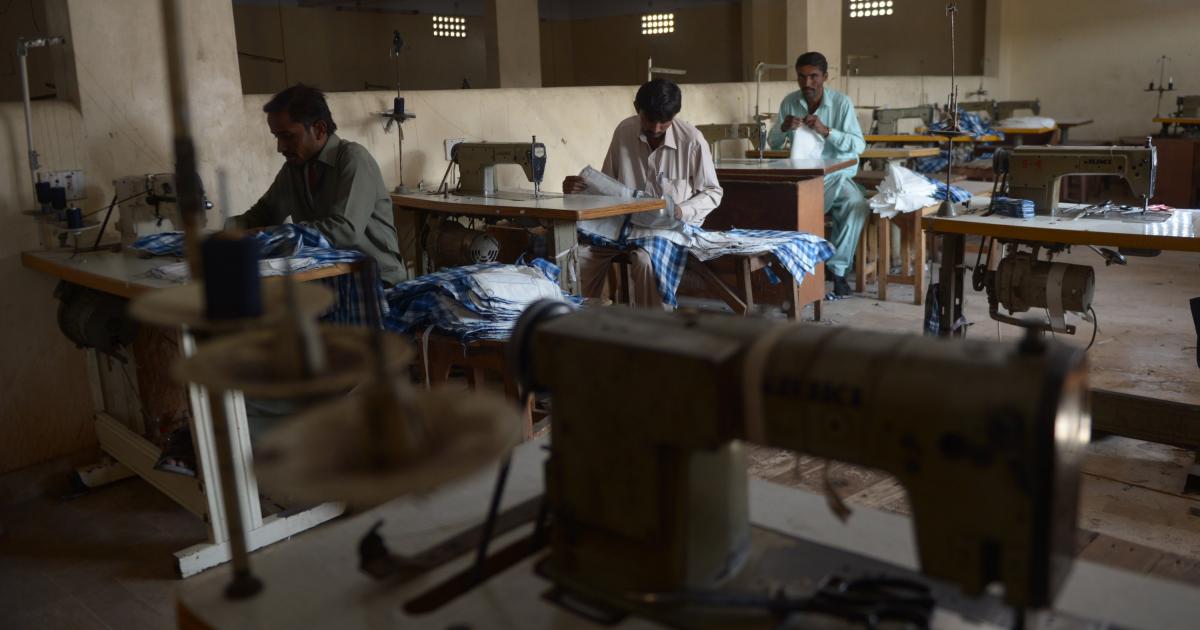 (C)Human Rights Watch
"The Pakistan government should take measures so that the loss of livelihood and income doesn't compound the threats workers face to their health," said Brad Adams, Asia director at Human Rights Watch. "The economically marginalized are among the most vulnerable groups affected by COVID-19, and the government should urgently find ways to protect them." To response to the new coronavirus emergency, Pakistan authorities announced partial or complete lockdowns. All factories not producing essential items have been closed. Experts estimate that between 12.3 million and 18.5 million people in various sectors may lose their jobs. According to Pakistan Workers' Federation, as of March 28, at least half a million textile and garment industry workers had been dismissed in Punjab province alone.
"The government's failure to enforce labor laws has contributed to garment and textile workers being among the most vulnerable segments of Pakistani society," Adams said. "The Pakistani authorities should meet their obligation to protect workers while considering necessary measures to curtail the spread of COVID-19." According to last Human Rights Watch report, global supply chains in numerous sectors, especially the garment and textile industry, have already been disrupted, with global clothing brands cancelling orders even for products already manufactured or in the process of being produced. This has exacerbated factory closures and layoffs. There is a risk that hundreds of thousands of workers in jobs linked to the global economy will be forced into part-time work for less income or lose their jobs. In the most recent figures available, the International Labour Organization (ILO) estimated that in 2014 to 15, roughly four million people were employed in this sector, which contributed 8.5 percent of Pakistan's GDP and at least 50 percent of its total exports and the numbers are higher now.
Most of these workers don't have a written labor contract and Pakistani labor laws and regulations do not adequately protect them, and constitutional safeguards are seldom enforced. HRW stressed that the use of verbal contracts means that most do not have paid sick leave, social security, or health insurance, leaving them particularly vulnerable during the pandemic and industrial shutdown. There is also particular concern for the female workers in Pakistan. On March 28, 2020, the Pakistan Workers' Federation and Women Democratic Front demanded that "women workers, who are often invisible within the system, be accounted for and brought into official lists for wage provision and financial support."