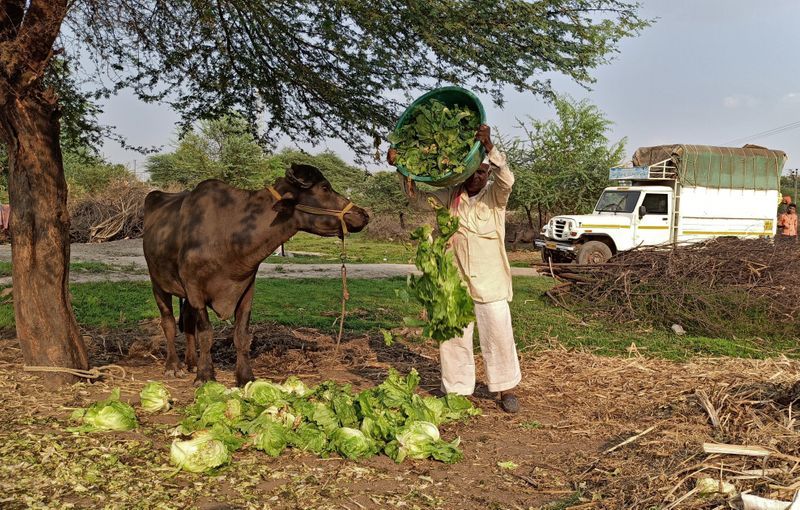 (C)Yahoo Finance
People across the globe are facing the biggest lockdown in the wake of the Coronavirus outbreak which has brought the lives of the people to a standstill. While the shutdown has been imposed for the health and security of the citizens by governments, it has severely impacted the livelihood of one of the most significant sections of the society: farmers.
Farmers in different countries are facing serious repercussions due to the pandemic outbreak as they are not being able to harvest their produce because of the lockdown. With a severe shortage of labour, farmers are not able to able to harvest their winter crops in parts of the world due to which they are not able to sell their produce in the markets.
In India, which is the second-largest producer of staple food grains like rice and wheat, farmers depend on daily-wage labourers to help them with the harvest. With the mass movement of migrant labourers across states, farmers are not able to harvest their crops. This will have grave consequences in their sale and livelihood. Furthermore, even if they are able to harvest their crops, a large section of farmers are not able to sell their produce due to lack of labourers and halted the movement of transportation amid the lockdown in the second-most populated country in the world.
Horticulture farming and growers of expensive flowers are also facing a crisis and staring at losses after the lockdown has crippled the businesses across states. Due to the closure of hotels and restaurants in several parts of the world, demand for farm produce has also reduced, impacting the earning and stock of the farmers.
With the agricultural industry looming at a food crisis in the wake of Coronavirus pandemic, leaders from the WHO, WTO and FAO are emphasising on the need for the protection of the rights of employees involved in the food production and distribution. According to a report by the FAO on April 2, food prices across the world are declining sharply in the aftermath of lockdown owing to Coronavirus which is disturbing the food-supply chain. Governments are coming up with relief measures for the different sections of society affected by the lockdown.
Meanwhile, the global number of COVID-19 cases continues to rise with over a million positive cases, even as the citizens are under complete lockdown and practicing social distancing as imposed by the governments in several countries.