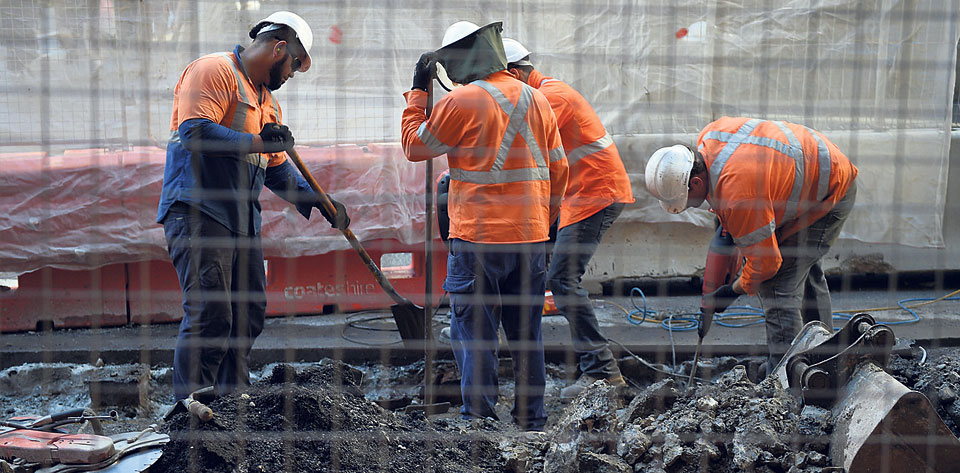 (C)MyRepublica
Diplomatic sources revealed that the Qatari ambassador in Nepal took millions of dollars from suspicious operations to recruit workers from Nepal and take them to Qatar, while Qatar is already surrounded by accusations of exploitation and abuse of hundreds of thousands of workers.
For years, scandals come to the surface ,about conditions of slavery experienced by foreign workers in Qatar, most of whom are working on World Cup facilities' building, hosted by Qatar in 2022.
The Nepalese workers have been working under inhuman conditions , and more than a thousand Nepalese workers have died in Qatar.
The diplomatic sources said that hundreds of Nepalese workers paid Ambassador Yusuf bin Muhammad Al-Hail nine thousand dollars, a total of five million dollars, to get a job in Qatar,
The sources reported that there is a suspicious relation between the ambassador and an employment company in Nepal called "Sky Overseas Services" which was established in 1998.
The company offers the workers a monthly salary of $ 400, only to find out later that the actual salary does not exceed $ 100.
Commentators on social media said that the prevailing corruption in recruitment processes equaled "mafia acts" and human trafficking and represented a scandal for the next World Cup hosts.
Government data in Nepal showed shocking numbers of its workers' deaths in Qatar, where at least 1,025 workers died between 2012 and 2017.
In 2018, 149 workers from Bangladesh died, while between 2012 and 2018, 1,688 Indian workers died.
Last October, the Guardian revealed that in the vast majority of cases, Qatari authorities do not conduct post-mortem examinations, making it impossible to determine the exact cause of death.
Although Qatar has announced numerous "reforms" to the labor system, it is still under constant criticism from countries and NGOs for widespread labor rights violations.
Qatar said it had removed restrictions on leaving the country for nearly all of its migrant workers.
However, Human Rights Watch said that despite the government announcing a change in workers 'laws, which allow them to leave the country without the employer's approval, this has not been applied yet and those who leave their employers without permission face imprisonment and detention.
The organization pointed out that many migrant workers with low wages can still be put in forced labor.
A previous report by Amnesty International documented the cases of about two thousand workers working in harsh conditions in sports facilities being built by Qatar, and they were not paid and most of them were forced to return to their country unpaid.