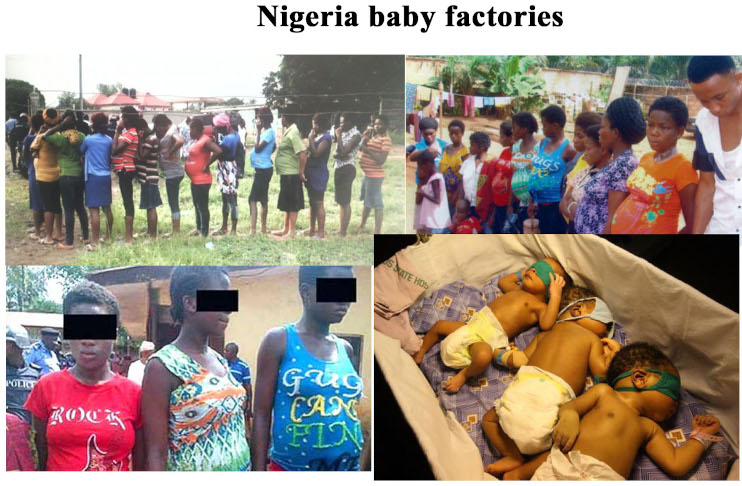 (C)holtproduct
In late February, Nigerian police released around 20 children who were held in a "baby factory". In these places, women are locked up and raped to give birth to children who are to be sold. This criminal activity is far from new in Nigeria.
This time, it was in the oil city of Port Harcourt, in the south of the country, that trafficking in babies was discovered. On February 25, police rescued 24 newborns aged 1 to 2 years and four pregnant teenage girls, Nigerian news site Vanguard reported. "The owner of the premises contradicts the police version of the house as a 'baby factory'" and assures that it is an orphanage. Hard to believe for Nnamdi Omoni, spokesman for Rivers State police whose capital is Port Harcourt, rescued babies and adolescent girls found to be weak and malnourished, national daily Daily Post reports. . According to the authorities, we are in the presence of a "baby factory".
It is not first affair in Nigeria. In these "baby factories", generally young kidnapped women are locked up and then raped by their captors. The newborns are sold in clandestine adoption circuits or other human trafficking. Children are sometimes used for ritual sacrifices.
Babies can thus be sold between 300,000 naira (745 euros) for girls and 500,000 naira (1,240 euros) for boys, Daily Post estimated in an article published last September. Since then, at least three such sites have been dismantled by authorities across the country.
Traffickers use different operating methods. To kidnap young girls from remote areas, they sometimes promise them work in the city. Or offer medical care to women who are already pregnant. In order not to arouse suspicion, it is sometimes women who approach adolescent girls. Once there, the victims are kidnapped and raped until confirmation of their pregnancy.
Last September, 19 pregnant women were released from this nightmare in several properties in Lagos, the economic capital. A year earlier, 162 children were held in two unlisted "orphanages" in Lagos.