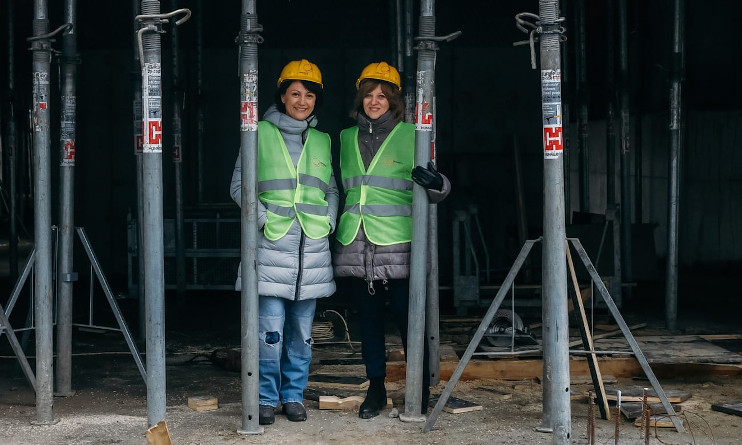 (C)theguardians
It is the collective power of people that makes a nation thrive; not the government. This has been proven by the citizen of Romania who, out of disgust over the repeated failure of governments that could not get decent medical infrastructure to its people.
 A self funded hospital facility stands tall in the city of Bucharest and is fast becoming a symbol of united governance, where more than 300,000 people have contributed their resources to build a world class medical facility; all to become a symbol of Romanian frustration with successive governments.
Slated to be completed in 2021, the structure started to receive funds from 2015 on wards, Since then; over 4,000 companies have donated money to construct the facility. The hospital will treat children with cancer and will be the first state hospital built entirely through private donations. More than €30m (£25m) has been raised so far, enough to build and equip it. Even the heavy metal band Metallica is said to have donated €250,000 when they came to play a concert in Bucharest last 2019 August.
The medical facility is the brainchild of Since Give Life Foundation that was founded in 2012 by Gheorghiu and Carmen Uscatu . Neither have a medical background. But both have worked together to build 18 sterile transplant rooms in Romania; a step that has tripled the country's transplant capacity.
The association has also constructed the country's first laboratory for the "deep diagnosis" of leukemia, and renovated oncology departments for children and adults in three of the country's largest cities.
It has been noted that for the last 30 years, successive governments have done nothing to develop or revamp the existing infrastructures. In 2019, disgusted with the state of affairs, a Romanian entrepreneur actually built and inaugurated a symbolic one meter stretch of motorway to literally shame the government in power.
Some of the donating companies include energy majors like OMV Petrom and Engie, as well as MasterCard. People are donating through an NGO website and via SMS too. The average individual donation on the website is about €16.
Built on the grounds of one of the city's existing hospitals, the pediatric oncology wing will cover 12,000 sq meters, with a floor dedicated to intensive care, six operating rooms and about 160 beds. Construction started in June 2018.
Since 1989, Romania has not seen any significant growth in GDP or infrastructure. This has lead to many qualified doctors and nurses to move outside of the country in search of jobs.  While the private sector has thriven, the medical facilities and infrastructural needs that should be looked after the government have been in dismissible state.