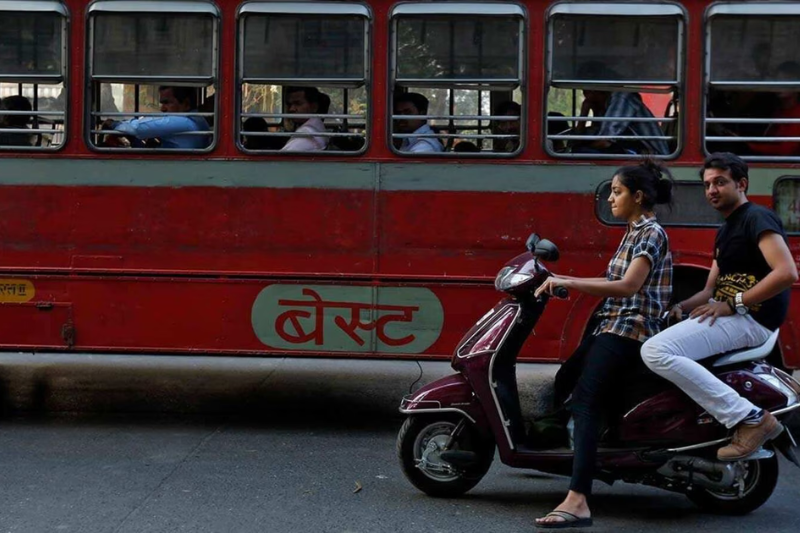 mumbai best bus strike drivers demand hike
Mumbai, August 3:On Thursday, contractual employees of a private bus operator hired by the public transport agency went on a flash strike in demand of a pay increase, causing the bus services of the Brihanmumbai Electric Supply and Transport (BEST) undertaking to be disrupted for the second day in a row.
Over 20 bus routes in the city have been impacted by the wet lease drivers' strike, inconveniencing commuters. Although the BEST has placed some of its buses on the impacted routes, this has not been enough to make up for the shortfall.
The drivers who are on strike want their pay increased by Rs. 5,000 per month. Furthermore, they want bus stations to provide better amenities.
According to the BEST administration, talks are being held to find a solution with the striking drivers. The strike, however, is likely to go on until the drivers' demands are satisfied.
Keep Reading
Under the wet lease model, private operators own the buses and are in charge of their maintenance, fuel, and driver compensation. For the use of the buses, the BEST pays the private operators a set sum each month.
Some claim that BEST is avoiding paying its employees a fair wage by using the wet lease model. The BEST administration has argued that the model is a more effective way to run the bus service, though, and has defended it.
The wet-lease drivers' strike is the most recent in a string of delays to BEST bus services in recent months. A BEST employees' strike in May over wage demands also had an impact on the city's bus services.
Millions of people use the services provided by The BEST, Mumbai's largest public bus company, each day. Bus service interruptions have been very inconvenient for commuters, and the BEST administration is under pressure to find a solution as soon as possible.