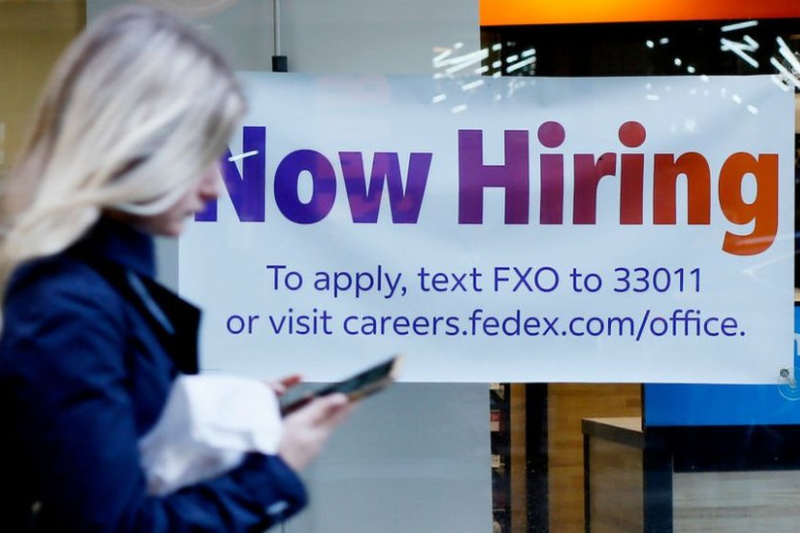 us records strong job growth and pay raises amid high inflation
State and local governments in the US added 379,000 jobs in the first half of 2023 despite stubbornly high inflation and the Federal Reserve's sharp interest rate hikes. This suggests the American job market is still piping hot.
Reports suggest employers remain eager for workers even in the face of high interest rates and economic uncertainty. Tom Gimbel, the founder and chief executive of LaSalle Network, believed a lot of optimism still exists. "If the Fed would slow down right now, consensus seems to be from the small- to medium-sized business CEOs that the economy could continue to be strong for the next 24 to 30 months."
Sean Harrell, a general manager at Southland – a family restaurant and shopping complex in Moyock, New York, said business had been booming. He highlighted that customers have largely shrugged off the price increases. Harrell shared that Southland was forced to close its restaurant's dining room recently for dinner and offer to-go orders only because it did not have enough workers for table service.
Keep Reading
Melissa Maynard, senior officer of state fiscal health for The Pew Charitable Trusts, said many states have taken steps to address long standing challenges through pay raises, hiring bonuses, and other strategies. But hiring can be volatile from month to month and is subject to quirky seasonal adjustments.
According to Labor Department data, total compensation for state and local government employees grew 4.9 percent on average in the April-June quarter, while wages and salaries increased 4.7 percent. The figures topped private-sector gains and reversed 2022 dynamic, which saw government pay and benefits increase just 3.4 percent, compared with 5.5 percent for private workers. It should be noted that the public sector's job gains over the first six months of 2023 top the 275,000 positions added in 2022. But it's still shy of 161,000 jobs, from its pre-pandemic peak.
Emily Mandel, economist at Moody's Analytics, said Western states with strong population growth have recovered all their lost public-sector jobs, while the Northeastern states with slowly growing or shrinking populations are trying to clamber back to their pre-pandemic payrolls. She pointed out that state and local governments take much longer time than private companies to approve funding for new positions.
But now that funding has been approved, governments have accelerated hiring.