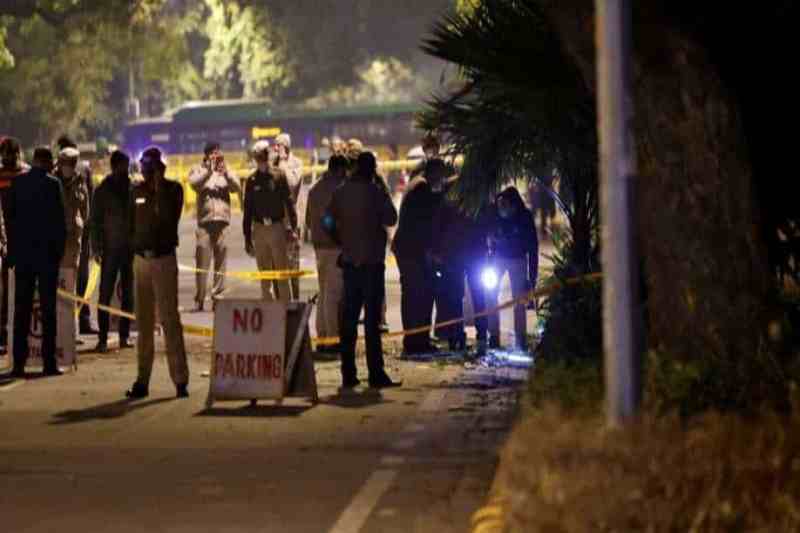 Minor IED blast
Last updated on February 5th, 2021 at 08:31 am
On Friday evening, a minor IED blast went off near the Embassy of Israel in New Delhi, breaking windscreens of three vehicles, said the Delhi Police. The bomb seemed to have been planted in a flower pot, and a note inside an envelope was found which was addressed to the Israel Embassy envoy. 
The note contains a threat, stating that this explosion was just a 'trailer', and mentioned names of Iran's General Qasem Soleimani and its top atomic scientist Mohsen Fakhrizadeh as martyrs. The police are suspecting that there could be an Iranian hand in the explosion, India Today detailed.
Nobody was harmed in the blast, which occurred on the 29th anniversary of the founding of diplomatic relations between India and Israel.
Israeli envoy to India, Ron Malka, told India Today TV that Malka further added that the Israeli embassies in Europe were also targeted and the Delhi explosion was not a surprise. All the Israeli government offices and embassies around the world are alerted. 
Calling the incident a terror attack, Ambassador Ron Malka added that all staff members at the Embassy are safe. "We are working with India to investigate the blast. It is too soon to name any organization," Malka added.
Minister of External Affairs S. Jaishankar spoke to Israeli counterpart Gabi Ashkenazi after the explosion at the Israeli Embassy in Delhi. He guaranteed him of "fullest security of Israeli diplomats and the Israeli Embassies in India, adding India is taking this episode very seriously. 
The forensic experts have discovered broken remnants of cold drink cans and ball bearings from the blast site. "It appears that the ball bearing could have been stuffed in the metal cans. It was planted in such a way that the effect was felt towards the street and it smashed windows of three cars," a police source stated to the Indian Express. 
Delhi Police has handed over the investigation to its Anti-Terror Squad. Israel's Mossad is helping India's intelligence agencies in probing the case. An FIR has been registered under the Explosive Act.
Anti-terror squad official told TOI, the probe is on, and we are waiting for the forensic report on what kind of explosive was utilized in the blast, and we are suspecting the use of ammonium nitrate.
As per TOI, the CCTV footage from outside the Israeli Embassy has been recovered. Two men were seen strolling close to the explosion site few minutes before the blast. The taxi number is being traced while an investigation on to identify the two men under suspicion.