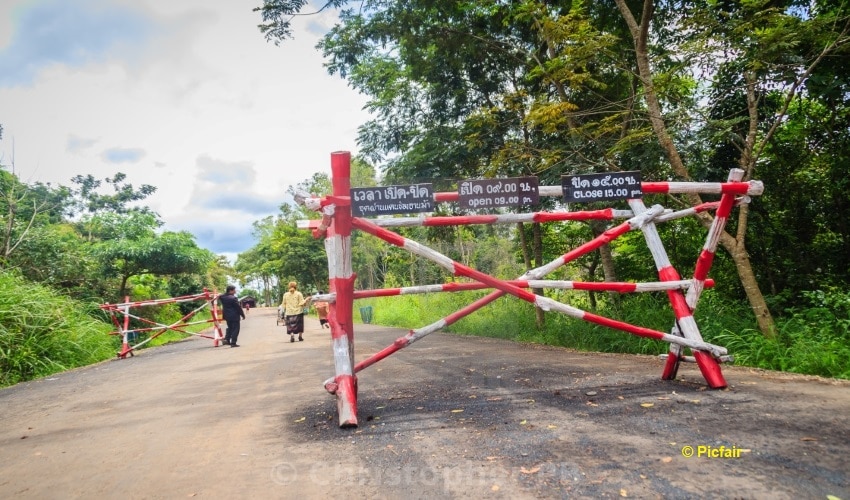 Many hundreds are arrested each month trying to cross over from Myanmar, Cambodia and Laos on foot.
Many hundreds are arrested each month trying to cross over from Myanmar, Cambodia and Laos on foot.
In Thailand, the lockdown has lifted and businesses are open again. But borders haven't opened and the thousands of migrants who left at the start of the pandemic are stuck outside. So, while there is plenty of work waiting for them in sectors like construction and fishing, workers who can fill these positions are still back home. In the absence of any clear directives from the government, many are now choosing to sneak back in illegally.
Border police have been intercepting them by the hundreds since April. They primarily enter the country by foot and are from Cambodia, Myanmar and Laos. In fact, the work on the border patrol has been so much that other law enforcement officials like soldiers, police, marine police and local officials have been asked to help out. They have been given strict directions to stop these crossings so as to not import COVID-19 infections from neighbouring countries.
Cambodian migrants are using illegal means to cross closed borders in the hope of finding work in Thailand. Traffickers are exploiting them, using their debt and desperation as leverage.

This puts many, including children, at risk of sexual exploitation.https://t.co/G0km6BSJ3q

— ECPAT International (@ECPAT) June 3, 2020
Most of the migrants pay people smugglers to help them cross into Thailand. There is a pattern. Local brokers are first paid a service fee to connect them with Thai or foreign smugglers who are familiar enough with the terrain to help them cross over. The migrants are then taken to central provinces before they are dispatched to their final destinations with couriers.
Migrants struggle to return despite sealed borders https://t.co/Hv87Mp8BgE

— Malcolm Carter (@MalcolmThailand) July 26, 2020
Migrant rights workers say that the government can get a handle on this problem by coming up with a plan and timeline for opening its borders. If migrants know for certain they can enter the country soon, they would avoid taking this risky, circuitous route to enter the country.
The Centre for Covid-19 Situation Administration has agreed to a framework according to which businesses can start bringing back workers from Cambodia, Laos and Myanmar. But it is not known when this will be implemented. There are also strict parameters including a mandatory, self-financed 14-day quarantine period, entry permit from Thai diplomatic missions, health insurance and fit-to-travel certificates.