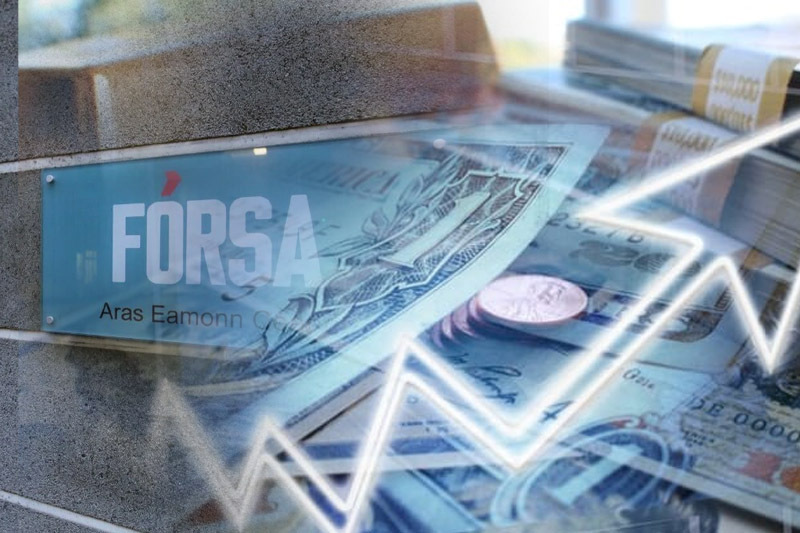 members of fórsa want pay raises to keep up with rising prices
A survey of members of Fórsa, Ireland's most prominent public service union, found that most of them want pay raises that keep up with inflation in the upcoming public sector pay talks.
Almost all of the more than 20,000 people who answered the survey said they thought that pay negotiations in both the public and private sectors should keep up with the cost of living.
The survey also found that a clear majority would be in favor of Fórsa holding a ballot for industrial action if negotiated pay raises were less than the rate of inflation, with only 5% opposed. The rest said they would think about whether or not they would support a ballot for industrial action once they knew more about any pay offer.
About 90% of members said it was important that future pay talks make up for any shortfall caused by the government's decision to stop giving help with costs of living, like energy credits.
The current public service pay deal, called Building Momentum, will end at the end of 2023. Talks about a new contract are expected to start in the next few months.
Keep Reading
In response to the survey results, Fórsa General Secretary Kevin Callinan, who is also the chair of the ICTU Public Services Committee, said that the number of people who filled out the survey was "phenomenal." He also said that the survey's findings on pay and the cost of living showed clearly what all households were most worried about.
"More than 20,000 Fórsa members filled out a detailed questionnaire for this survey," Mr. Callinan said. "Employers and the government need to pay attention to the fact that it shows there is a lot of pain in the workforce right now, and pay negotiations need to take that into account."
"The government needs to pay attention to how people feel and how hard it is for them to pay their bills," he said.
A Department of Public Expenditure, NDP Delivery, and Reform representative said that since Building Momentum will end at the end of 2023, the Government and public service unions will talk about pay later this year.
"Inflation and the cost of living will likely come up in any talks," said the spokesperson.
Amárach Research was hired by Fórsa to survey the second half of April.