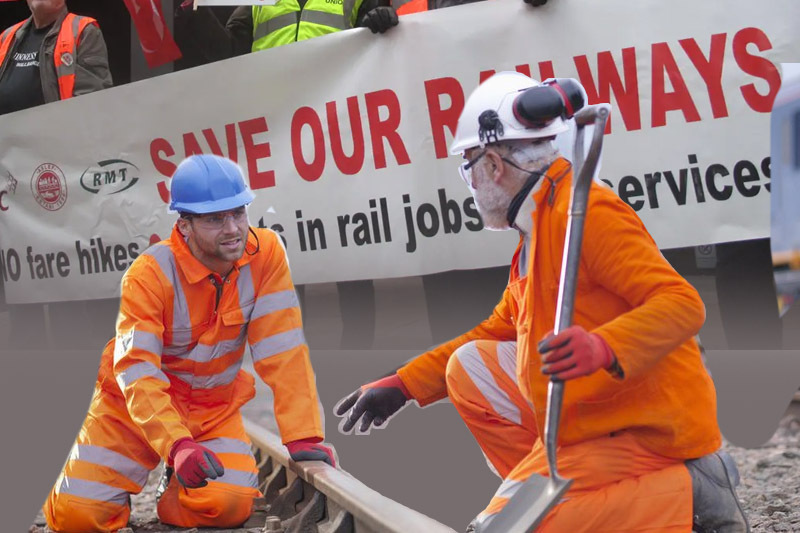 german rail workers union to stage 50 hour strike over inflation related pay raise
The EVG rail workers union in Germany is calling for its 230,000 members to stage a 50-hour strike next week to strengthen its voice for an inflation-related pay raise.
The labour union has called on scores of railway workers to walk off their job from 10 pm on Sunday until midnight on Tuesday. The industrial action is expected to affect roughly 50 companies offering rail services.
Negotiations over pay raises between EVG and German railway companies have been in progress for over three months. The union is seeking a hike of 12% for its members.
The employers have left us with no other choice, said EVG's lead negotiator Kristian Loroch, adding the longer strike will increase the pressure significantly, dpa reported. But Deutsche Bank personnel chief Martin Seiler has described the action as "completely unreasonable".
Keep Reading
Instead of looking for compromises, the labour union "wants to paralyse the country", Seiler mentioned in a statement from Thursday morning.
The strike will be the third staged by railway workers in 2023, and has come against a backdrop of prominent industrial action in other sectors. EVG's last strike was in April, when regional and long-distance rail services got affected.
And the first one for this year was in late March, when a full-day walkout paralysed the railway network. The move was coordinated with another union, ver.di, which brought most of the airports and some regional transit networks across the country to a standstill.
The annual inflation rate of Germany stood at 7.2% in April. Although it's still high, it has dropped from the level it touched late last year.