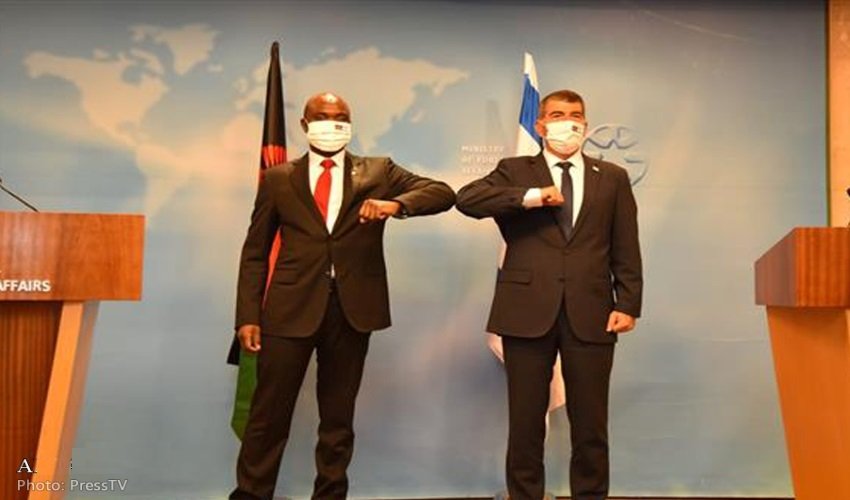 Malawi intends to open a consulate in Jerusalem by the following summer; the declaration was made by Foreign Minister Eisenhower Mkaka during a visit to Israel, on Tuesday
Malawi intends to open a consulate in Jerusalem by the following summer; the declaration was made by Foreign Minister Eisenhower Mkaka during a visit to Israel, on Tuesday.
After the United States and Guatemala, Malawi will be the third nation and the first of an African nation to open its embassy in Jerusalem.
Malawi and Israel's diplomatic relationship go back to July 1964 and has grown since. In September 2020, Malawian President Lazarus Chakwera declared that Malawi would begin a diplomatic mission in Jerusalem.
In the 1950s and 1960s, Israel had assisted in establishing agriculture, medical healthcare systems, youth training programs, and joint industrial ventures in Malawi, Nigeria, Ghana, Ivory Coast, Sierra Leone, and other sub-Saharan nations.
As per history, after the consequence of the Yom Kippur War in 1973, trailed by the global oil crisis, the vast majority of the Sub-Saharan nations had cut off strategic ties with Israel, because of two major reasons: promises of cheaper oil and economic aid, and agreements with the OAU (Organization of African Unity) supported by Egypt, and urging nations to cut relations with Israel.
However, only Malawi, Swaziland, and Lesotho continued full diplomatic relations with Israel, while a couple of other nations maintained relations via government offices and consulates. The African students partook in training classes in Israel.
Today, Israel and the Sub-Saharan nations are having an economic and political dialogue, share a great reciprocal as visits by government leaders continue. Besides, financial and business ties, social and scholastic associations, cultural and infrastructure development projects, medical support during the coronavirus pandemic and humanitarian aid builds the relationship even further.
Malawi will open an embassy in #Jerusalem by summer, making it the first African nation with an embassy in the eternal capital for the Jewish people. We commend Malawi for this decision to take its longstanding diplomacy w/Israel to next level 🇮🇱 🇲🇼 https://t.co/kpjzASuirb

— B'nai B'rith Int'l (@BnaiBrith) November 3, 2020
During a visit to Israel, Malawi's FM Mkaka in a video statement acknowledged the decision of opening its embassy in Jerusalem as a bold and major development.
He lauded Israel on its new relations with Arab and Muslim states under the 'Abraham Accords' negotiated by the US. Especially the new relations with the African nation Sudan that Israel has hailed as marking the beginning of a brand-new era.
According to the Israeli foreign ministry, the consulate is expected to open by summer 2021.
Israel regards the whole of Jerusalem as its capital, even though that isn't recognized by most nations. Palestinians criticize Israel's claims and seek the city's east, which Israel seized in a 1967 battle, as the capital of a future state.
Considering the city's sensitive and disputed status amid the Israeli-Palestinian friction, most nations that have consulates in Israel have opened them in its business capital of Tel Aviv.
In 2017, U.S. President Donald Trump infuriated the Palestinians by recognizing Jerusalem as the capital of Israel and moved its embassy from Tel Aviv to Jerusalem. Many world leaders had criticized the move.
While many nations followed the footsteps of the United States, such as Guatemala moved its consulate to Jerusalem. The Honduras government announces to do the same by the end of 2020. The Dominican Republican and Brazil are considering the same.
Article Credit: The Jerusalem Post/ Jewish Virtual Library/ Times of Israel/ The Reuters/ Wikipedia