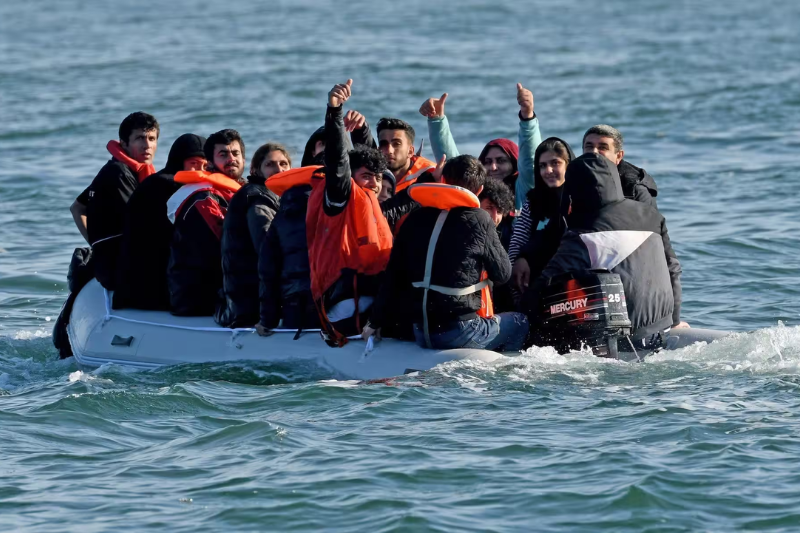 lawyers 'coach' illegal indian immigrants to pretend to be khalistani for uk asylum report
A British newspaper investigation has uncovered shocking details of UK lawyers charging thousands of pounds to submit false asylum claims for illegal immigrants. While the troubled asylum seekers often get detained, the legal representatives merely face professional sanctions.
The meticulous probe found a number of Indian migrants entering the UK through illegal routes were being "coached" to pretend they are Khalistani – giving them grounds for asylum. The Daily Mail visited several law firms with an undercover reporter posing as an illegal immigrant.
Inventing Horrific Backstory To Bolster Asylum Application
One of the most frequent suggestions made to the reporter during the investigation was to pose as a farmer from Punjab and pretend to be a supporter of a Sikh separatist movement banned in India, the newspaper reported.
Keep Reading
One representative said he would surf the internet for more information to make the concocted story seem more authentic, while expressing willingness to send the Home Office images of a person who looked similar to the undercover reporter at an anti-government protest in India.
Meanwhile, another lawyer demanded about $13,000 to prepare a horrific backstory to bolster the asylum application. This included claims of false imprisonment, sexual torture and even slave labour that left him depressed and suicidal and compelled to set on a journey to the UK.
Making Profits Out Of Other People's Misery
British authorities are believed to be keeping a close eye on up to 40 law firms amid suspected asylum claim abuses. A former head of the UK Border Force, Tony Smith, stressed the need for stronger checks on "rogue solicitors" who prepare false stories for applications.
He described the practice as a "big business", adding the involved lawyers were raking in profits using "other people's misery". He called for rigorous assessment before allowing lawyers to sit in on immigration interviews and represent immigrants in interviews about status.