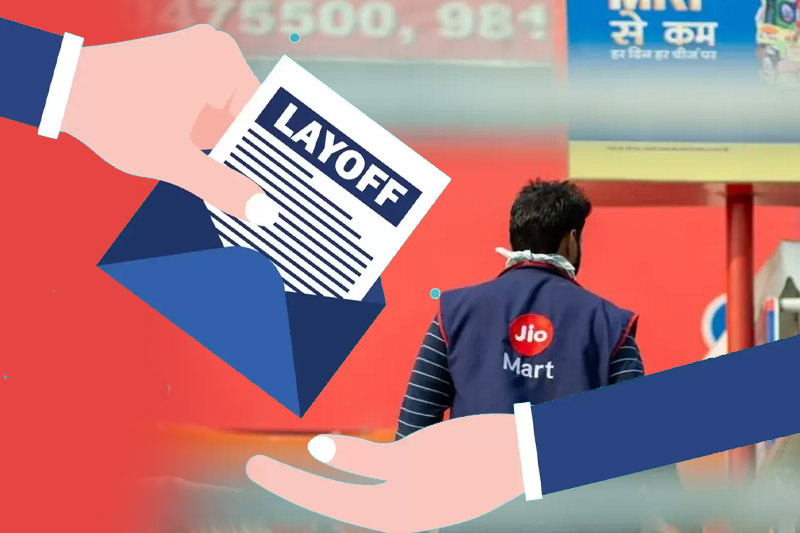 jiomart, a reliance company will layoff 1,000 jobs and more
JioMart, an online wholesale platform operated by Reliance Industries, is ready to layoff and let go of more than 1,000 workers after launching a distribution price war last year. The company is cutting jobs as it aligns operations with the recently acquired Metro Cash and Carry, according to a report in Economic Times (E).
"Over the past few days, the company has asked over 1,000 employees, including 500 executives at its corporate office, to resign. With hundreds of employees already on a performance improvement plan (PIP), it also intends to conduct another significant round of layoffs, an official told the publication.
He continued, "After Reliance reduced their fixed pay salary, the remainder of the sales employees were placed on a variable pay structure.
Keep Reading
Job cuts are a component of the effort to cut costs in Reliance- Jiomart
According to reports, the job cuts will be a part of a larger cost-cutting initiative over the coming weeks by JioMart. The 15,000 employees in the wholesale division may be cut by two-thirds as one of these, according to the report. According to the report, the company intends to close more than half of the 150 or so fulfillment centers that deliver groceries and other items to neighborhood stores.
Roles that overlap may be affected
Traditional distributors for Kirana stores have been replaced by Reliance's business-to-business (B2B) format. Roles at the backend and online have reportedly overlapped with the addition of Metro's 3,500 permanent employees.
Reliance Retail recently received an offer of Rs 2,850 crore from German retailer Metro AG to purchase its 31-store Indian cash and carry operation.
Additionally, it is rumored that the company wants to concentrate on increasing margins and decreasing losses. "JioMart makes use of the extensive network of grocery stores operated by Reliance Retail and the well-established supply chain infrastructure. Additionally, it provides better service to onboard Kiranas onto the B2B platform, lower pricing in comparison to other distributors, and credit for working capital. The report stated that its Kirana digitization strategy "helps brands reach merchants and better analytics."