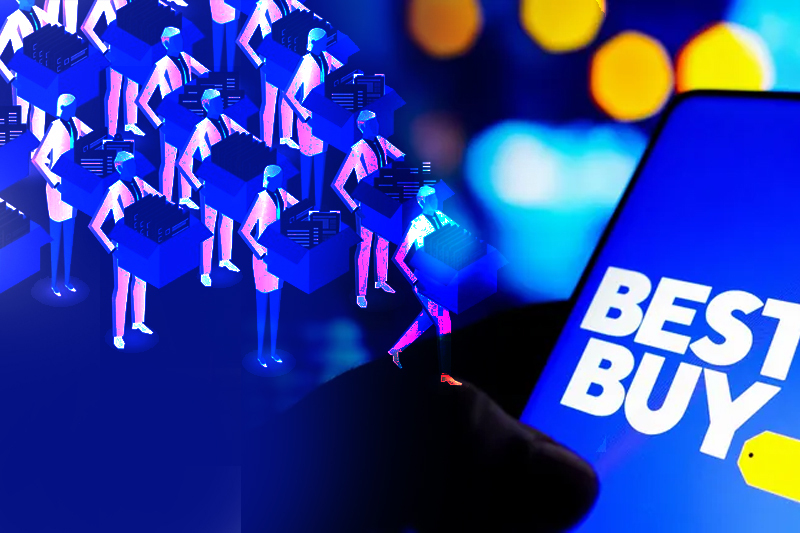 best buy, a major retailer, will let hundreds of workers go
In the midst of rising inflation and the collapse of the world economy, US retail giant Best Buy is laying off hundreds of workers.
Best Buy – layoff
According to the Wall Street Journal, the company informed hundreds of employees at more than 900 US stores that their positions had been eliminated, even though the precise number of employees being laid off is not yet known.
"Employees in 'consultant' roles told they can reapply for other internal jobs or receive severance," the report stated late Friday. Inside the company, many store employees who specialize in selling more sophisticated goods like computers and smartphones are referred to as "consultants".
Keep Reading
Best Buy said in a statement that it was "evolving our stores and the experiences we provide to better reflect the changes in customer shopping behavior, as well as how we organize our teams." More than 90,000 people worked for the retail behemoth in the US and Canada, with 58% of them being full-time. Another retail behemoth, Walmart, announced last month that it was making staffing changes "to better prepare for the future needs of customers" by terminating hundreds of workers at its e-commerce facilities across the US. According to a company spokesperson, "We're working closely with affected associates to help them understand what career options may be available at other Walmart locations."
Amazon, a competitor of Walmart, has cut 27,000 jobs in two rounds. Target, another significant retailer, plans to reduce costs by up to $3 billion over the next three years.