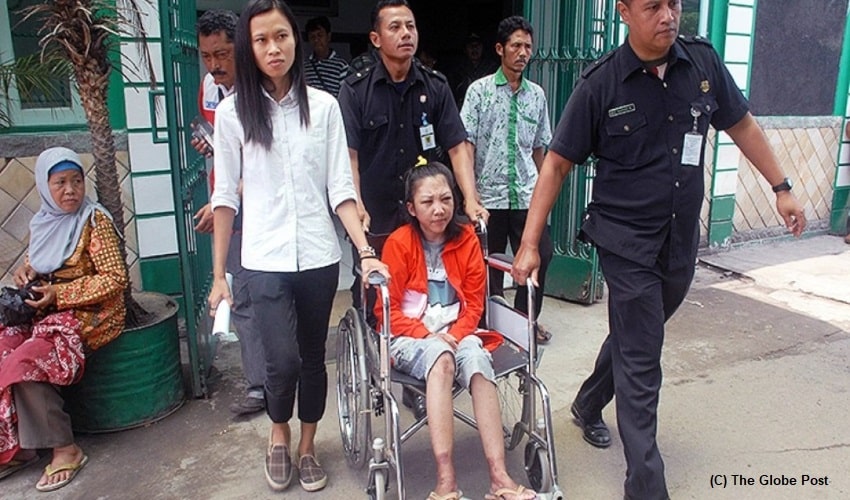 Indonesian Embassy has appealed Singapore to take action in alleged abuse of Indonesian worker
The Indonesian Embassy in Singapore has called on the Singaporean government to take action in a report of alleged violence against an Indonesian worker in the country. This development has come in light of a report received by the Indonesian Embassy from the agency protecting the rights of Indonesian migrant workers, i.e. the National Board for the Placement and Protection of Indonesian Overseas Workers (BP2MI), alleging abuse of a migrant worker by her Singaporean employer.
Taking cognisance of the report, the Indonesian Embassy issued a statement saying that it has delivered a letter to the Singaporean Foreign Ministry asking the authorities to follow up on the incident of an alleged abuse of the Indonesian worker by a Singaporean citizen who was her employer. As per a report by The Jakarta Post, the Indonesian Embassy has also informed the Ministry of Manpower of Singapore as well as police officials to initiate legal action to provide justice to the victim.
An #Indonesian maid's battle with a #Singapore millionaire has prompted questions about inequality and access to justice for #migrant workers in the wealthy country https://t.co/KQcze5o28J

— ChittisRule (@rinachandran) September 23, 2020
According to the Embassy statement, the worker has been identified as Sugiyem from East Java and she was being beaten by her employer since 2019. Due to her physical abuse, she is now suffering from loss of hearing and vision, the report added. She was sent by her current employer back to Indonesia on October 23 when she was really sick. The Embassy has also added that the Sugiyem's stay in Singapore is fully legal and in accordance with the necessary provisions, adding that her employer had taken away her mobile phone due to which was not able seek help from the authorities.
Meanwhile, the Indonesian Embassy has also urged migrant workers to take necessary precautions before accepting jobs and to report any act of violence or abuse to the embassy or other appropriate authorities.
Singapore is home to one of the largest communities of Indonesian workers in the World. As per the Indonesian Migrant Worker Protection Agency (BP2MI), more than 18,300 Indonesians were working in Singapore in 2019.
Migrant workers have been reportedly facing various issues in Singapore and other countries including Hong Kong, Malaysia, and the Middle East where Indonesian workers are high in demand. In 2019, a Singaporean citizen was found guilty of abusing her Indonesian domestic worker.