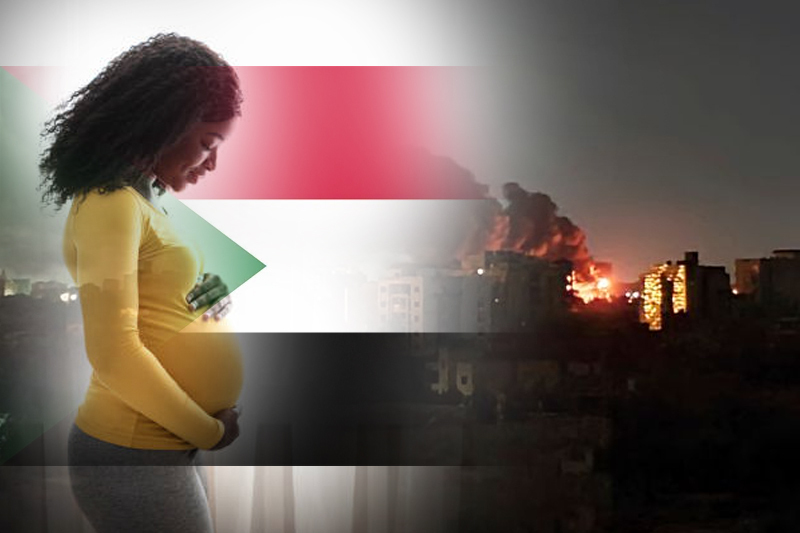 indian not allowed to bring pregnant sudanese wife
Upon approval of his evacuation request, the Indian mission in Khartoum left behind his pregnant wife, a Sudanese national, in crisis-torn Sudan.
Boby Sebastian, a native of Kottayam, Kerala, has lived and worked in Khartoum for the past three years. He is married to Hala Muawia Mohamed Abuzaid, a citizen of Sudan.
Sebastian posted a message on his social media that read, "Due to current unrest in the country and deadly situation we registered evacuation request to (the) Indian Embassy in Khartoum," according to author and migrant rights activist Rejimon Kuttappan.
Requested to evacuate Sudanese Wife-
Keep Reading
"My request for evacuation was granted, but sadly my wife's name was not among those chosen… The message stated, "I feel it is unsafe and dangerous to leave her here (in Sudan), and she is also pregnant.
Sebastian's Sudanese wife lacks an OCI card and a valid Indian visa.
Kuttappan claims that the couple has marriage certificates and that the wife has traveled to Kerala before.
Because there isn't "enough time to obtain a valid Indian visa" for his wife, Sebastian has asked the relevant Indian authorities to step in.
In response to Kuttappan's tweet, Congress MP Shashi Tharoor from Thiruvananthapuram said he is now in direct contact with Sebastian and has asked for an emergency evacuation by calling the office of External Affairs Minister S. Jaishankar.
In response to the tweet, Tharoor wrote, "I am in contact with him directly in Khartoum and have contacted @DrSjaishankar's office to arrange an emergency evacuation on a temporary permit until her OCI card can be processed.
"To get this done, the Ministry of External Affairs (MEA) will probably need to work with the Ministry of Home Affairs (MHA). He has my sympathy," Tharoor wrote.
Around 1,500 of the country's 4,000 citizens are longtime residents of Sudan, according to the Indian Embassy in Khartoum.
A stray bullet recently killed 48-year-old former Indian serviceman Albert Augustine in Sudan.
Indians stranded in Sudan were reassured by Jaishankar that the government was doing everything in its power to bring them to safety.
It's very difficult for everyone, but keep calm and don't take unnecessary risks, our team in Delhi is in constant contact with Indian citizens in Sudan, he said.
The Sudanese Armed Forces (SAF) and the paramilitary Rapid Support Forces are still engaged in violent clashes that started on April 15.
The Sudanese Health Ministry reports that the violence has resulted in at least 424 fatalities and about 3,730 injuries.
The UN Population Fund (UNFPA) stated last week that the ongoing fierce fighting is endangering tens of thousands of pregnant women, making it too dangerous for them to leave their homes to receive urgent medical attention.
In Khartoum, the capital city and the center of the violence, UNFPA estimates that there are 219,000 pregnant women, 24,000 of whom are due to give birth soon.
According to the UN agency, the unrest has made it extremely difficult for women to access crucial prenatal care, safe delivery services, or postpartum care.