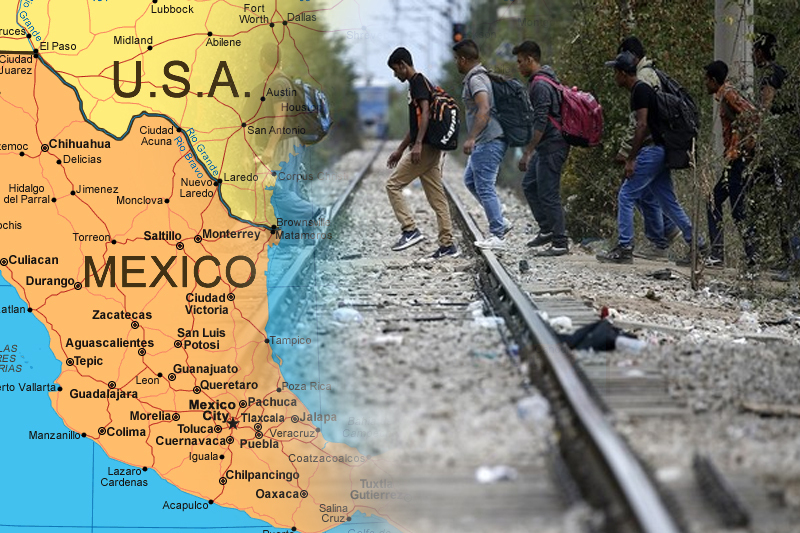 mexico migrant camp tents set ablaze across border from brownsville, texas
Last updated on April 24th, 2023 at 06:32 am
Dozens of makeshift tents were torched and destroyed on Wednesday and Thursday at a sprawling migrant camp of about 2,000 people across the border from Texas, witnesses said Friday. It's a sign of the alarming risk that comes with being stuck in Mexico as the Biden administration increasingly depends on the country to host migrants.
The camp in Matamoros, a city near Brownsville in Texas, majorly sheltered migrants from Venezuela, Haiti, and Mexico. An advocate for migrants said the tents had been drenched with gasoline. Although there were no reports of major injuries or deaths, many who lived in the affected part of the camp apparently lost clothing and documents.
Gangs recently threatened migrants walking across the river border illegally, said Margarita – a Mexican woman staying at the camp – but the crossings had continued. She elaborated on the incident on the condition that her last name not be disclosed owing to fears for her safety.
Keep Reading
Criminal groups are known to demand money from migrants in the area in return for permission to pass through their territory. But the director of the Tamaulipas Institute for Migrants, Juan Jose Rodriguez, said he had received no information regarding a gang being responsible for the fires.
He attributed them to a group of migrants, adding about ten tents that had already been abandoned were set on fire. The group apparently torched the shelters to express their frustration over a glitch-plagued US government mobile application, CBPOne, Rodriguez said.
Migrants have been applying for 740 slots made available each day on the app, which allows them to enter the US legally at an official crossing. But the available slots are far less than the number of migrants, elevating tensions in Mexican border cities that host them.
The fires in Matamoros follow a massive blaze on March 27 that killed at least 40 men at a Mexican immigration detention centre. It's suspected that a detained migrant started the fire to protest conditions at the facility.
Meanwhile, the Biden administration is preparing to end pandemic-era asylum restrictions, called Title 42 authority, in addition to putting its final touches on a policy under which people passing through another country to reach the US will be denied asylum.