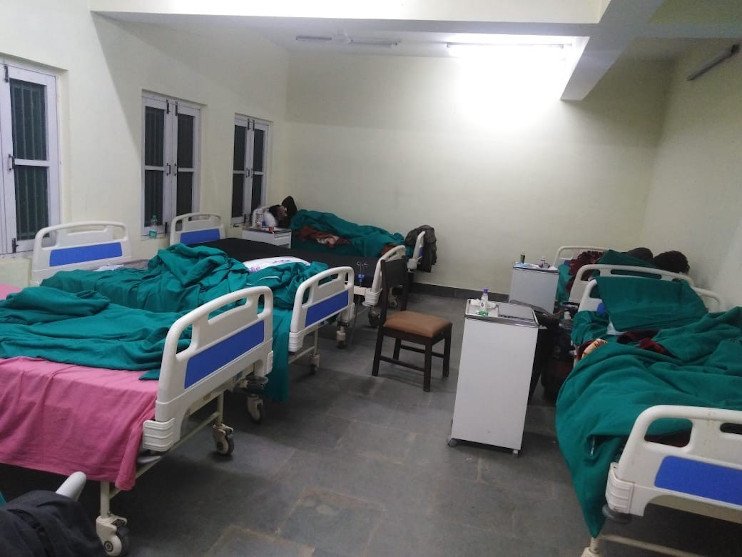 (C)SCMP
Millions of displaced Indians, who had left their villages to come to cities for work, have now fled the cities due to lack of work, owing to the government imposed lockdown. Many of them have not actually returned back to their hometowns and are being placed into relief camps in makeshift facilities in government schools and council buildings on the outskirts of Uttar Pradesh and Bihar.
However the worst is that, they are now being forced to flee of these camps and the facilities are not apt to take care of these displaced individual's needs. In the nights, the centres are swamped with mosquitoes. The toilets are in filthy condition. There is dearth of hand wash and sanitizers. Those who had been quarantined have reportedly broken out of facilities and escaped in the dark of the night.
The UP Chief Minister is said to have warned the police personnel to ensure those quarantined do not run off. When confiscated and brought back, such individuals have complained that they weren't even getting food to eat. Mass checking has been difficult due to huge migrant population that is not willing to be quarantined.
In neighbouring Bihar, authorities say 180,000 people have returned since the lockdown began in April and that more than 27,000 have been kept in quarantine. However, those who have escaped or never reported to the centres might be carrying the infection and be moving around, creating a huge risk of contraction of infection. Out of desperation, like the state of refugees in Syria, some groups of migrant workers were literally sprayed with disinfectant recently. While these health workers were suppose to use the bleach base disinfectant to sanitize buses only, they went out of their way to spray the disinfectant on human beings. India has a base of 45 million economic migrant workers.