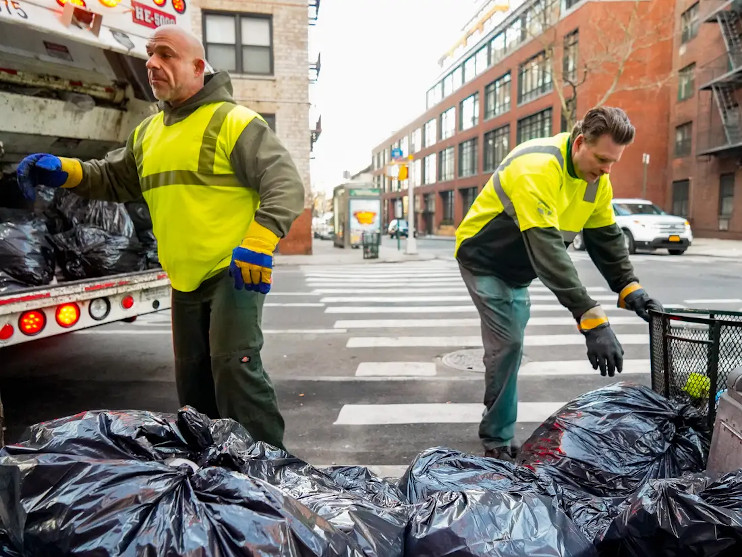 (C)Business Insider
Doctors and medical professionals all across the world are working at the forefront to cure the patients infected with the novel Coronavirus, and working along with them are the sanitation workers. A critical task in the fight against Coronavirus is to ensure cleanliness, disinfection and proper disposal of all forms of waste for complete hygiene. Sanitation workers and cleaners are risking their lives every day by cleaning up used masks, infected gloves and scrubbing contaminated areas to prevent the spread of the virus. Sanitation workers are going out on the streets, making their vital contribution to the fight against the global health pandemic by disinfecting public spaces, public toilets, parks, and buildings.
For instance, in the United States, every individual produces an average of four-and-half pounds of solid waste every day. With people in quarantine, the amount may have increased manifold and become more dangerous amid COVID-19 fears. After COVID-19 testing and treatment, hospitals are producing a mountain of infected waste including disposable masks, gowns, gloves which are picked up by thousands of sanitation workers across the world in order to maintain cleanliness. Exposure to a large amount of toxic medical waste, along with regular waste, produced during the process put the lives of thousands of sanitation workers in prolonged danger.
Majority of the cleaning workers are migrant workers belonging to the lower-income group who are often not able to exercise their rights as other citizens of their country. However, the biggest struggle these sanitation workers and waste cleaners are facing during the pandemic outbreak is the shortage of Personal Protective Equipment (PPEs) due to which they are more vulnerable to the hazardous virus. It has also increased the number of infected cases among the cleaning workers. Thousands of sanitation workers have tested positive for the COVID-19 across the world due to a lack of protective gear and exposure to the virus.
Taking cognisance of the plight of the "unsung heroes", the World Health Organisation (WHO) has also issued guidelines for the countries across the globe to provide sanitation workers with health safety nets. WHO has also called for the governments to safeguard the health, dignity, and lives of the sanitation workers. It is essential for the governments to provide protective gear, insurance, regular health checks, and financial assistance to the domestic sanitation workers who are risking their lives for the greater good of the society. Furthermore, it is also crucial for governments to make sure that the toxic medical waste is disposed carefully.