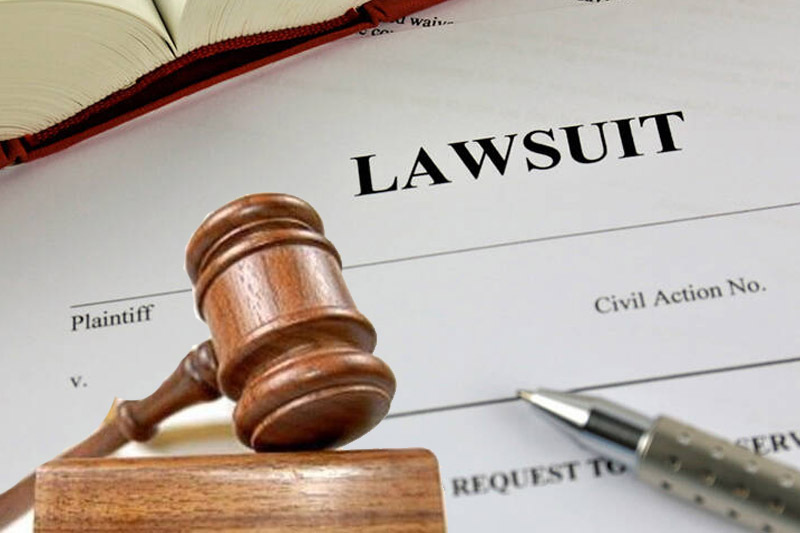 hancock county community corrections employees have been accused of discrimination in lawsuit
The Hancock County Board of Commissioners and three Hancock County community corrections employees were named as defendants in a federal lawsuit that was filed on Friday.
A man in Hancock County who was serving a home detention sentence filed the lawsuit, claiming he was the victim of racial discrimination. 
More about the lawsuit-
Ja'Michael Bryant, 21, of Indianapolis, a county inmate held in Community Corrections Home Detention, filed a federal lawsuit against several county employees and officials on Friday. Based on a voicemail that claims racial discrimination and the violation, a federal lawsuit has been filed against the Hancock County Board of Commissioners and three Hancock County Community Corrections officers.
Bryant, who has been serving a home detention sentence for marijuana dealing stemming from an incident in 2022, has long accused HCCC officials of violating his rights. THE LAWSUIT CLAIMS THAT an HCCC field officer called Bryant, who did not pick up the phone. However, the phone did not go dead, and continued to record three HCCC officers speaking about Bryant.
The three HCCC employees can be heard discussing Bryant in the three-minute recording, according to court documents. Bryant is referred to by the police as a "lazy motherf**ker," a "b**ch," and a "little thuggy."
Additionally, the voicemail mentions Bryant leaving "the hood" and describes his current residence as "nice."
Keep Reading
Daniel Devoy, a field officer for the HCCC, Tom Smith, a field officer for the HCCC, and Nicole Raffaelli, a detention coordinator for the HCCC, are the three individuals named in the lawsuit.
In November 2022, black marijuana dealer Bryant was found guilty and given a year and a half in Hancock County Community Corrections Home Detention, according to court records.
According to the lawsuit, Bryant lives with his mother, who owns and runs a prosperous business. On Indianapolis' far east side, Bryant and his mother were able to relocate to a bigger and nicer house. Bryant had to make plans with Community Corrections to get the new address approved.
Court records state that Bryant contacted Devoy to inform him that the time had come to move home. According to the lawsuit, Devoy immediately started cursing at Bryant and reprimanded him for being the "motherf**ker on home detention" while denying Bryant's request to move.
When Bryant's mother overheard Devoy using crude language, she complained to a Community Corrections supervisor. The documents state that Bryant was then permitted to relocate to a new address. But according to the court documents, Devoy's conduct and attitude towards Bryant only marked the beginning of a constant campaign of harassment against Bryant and his family.
The lawsuit claims that between December 2022 and March 2023, Devoy communicated with Bryant in a rude, disrespectful, and occasionally profane.
Bryant didn't pick up the phone when HCCC representatives called in April. The phone recorded the three HCCC employees talking about Bryant, but the HCCC officers believed the phone had been disconnected when it had not.
In a future issue, we will have more information on this tale.