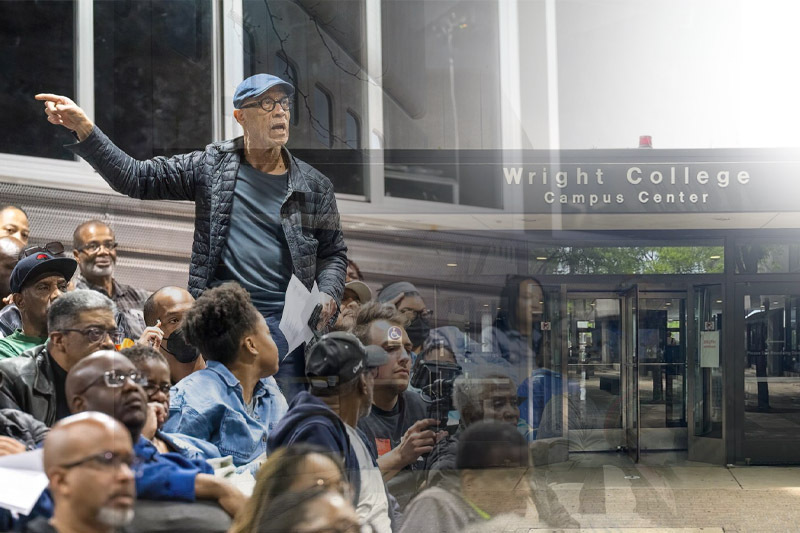 plan to house hundreds of migrants at wright college is being considered by the city of chicago
The city of Chicago is considering a college campus in the Dunning neighborhood as a potential temporary shelter as more migrants from Texas continue to arrive in the town.
"They want to take them [migrants] out of the police stations and put them at Wright College and use it as a respite center for two months," said Ald—Nicholas Sposato, who represents the 38th Ward of the city.
At a community meeting scheduled for Tuesday at 6 p.m. at 4300 N. Narragansett Ave., Sposato said the city wants to house 400 migrants at the location in his ward.
"I support it if there isn't a problem in my community,"
The benefit of this is that it allows the individuals to leave the police stations and move them into both temporary and permanent locations.
Keep Reading
According to a police source who spoke to NBC 5, the Near West Side's 12th District police station was already housing close to 100 migrants as of Thursday morning.
According to a department memo, the station is unable to accommodate more visitors due to a lack of room, deteriorating sanitary conditions, and inadequate lavatory facilities.
NBC 5 discovered that 734 migrants were camped out on the floors of 22 police stations.
"I'm hoping they find a place for these migrants," Sposato said. We're going to be inundated with them, I fear. I wonder if we can locate enough locations.
Pastor Tom Terrell reported that five migrant families are currently receiving assistance from his congregation at Christ Lutheran Church in Albany Park.
He admitted on Friday that it was difficult after just emptying the police station the day before. "When the last families arrived, we reasoned that they would take a short break, but 33 people are now present."
Terrell reported that donations of everything from clothing to toiletries have been flooding in since they opened their doors to help less than two weeks ago.
In this time of hardship, he said, "I hope more churches and faith communities will say: We have buildings, we have spaces, we can provide some temporary safe housing for people."