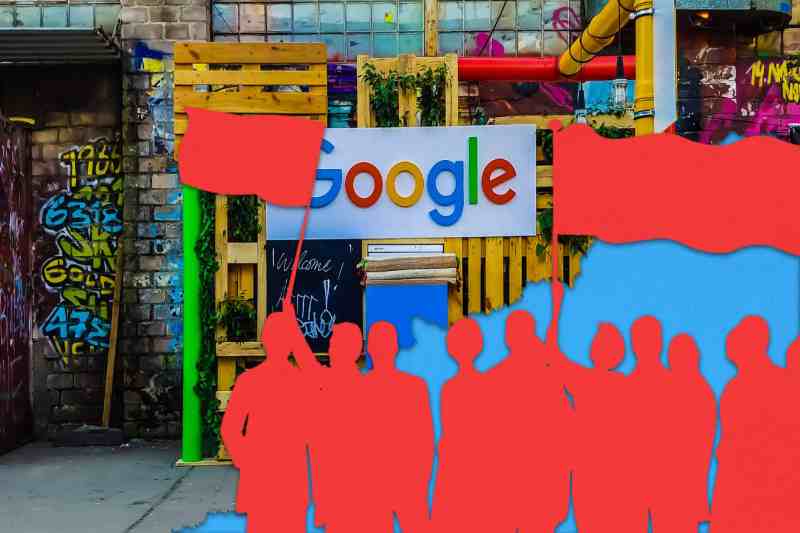 Google parent co. Alphabet's workers
Last updated on February 6th, 2021 at 07:06 am
Google parent company, Alphabet's workers across 10 nations have assembled together to form a global alliance. The alliance, known as 'Alpha Global' has 13 unions representing workers in Alphabet company across nations including U.S., UK, Germany, Switzerland and Sweden. 
The coalition between unions has been formed in coordination with global union federation UNI Global Union, which constitutes 20 million members.
Alpha Global released a statement underlining its goal to "see a world in which Alphabet respects human and labour rights across its global operations and supply chain." The statement further mentions that Alphabet is a major innovations incubator and "technology leader", but it is also "a creator of inequalities, implicated in sexual harassment and oppression of sexual minorities and people of colour." 
News of global alliance has come weeks after hundreds of Google workers employed in US and Canada formed the Alphabet Workers Union. 
Alpha Global has pledged that it will fight for the rights of all Alphabet employees, temporary and contract workers. It also plans to call on the NGOs, stakeholders, governments, and investors to enforce worker rights of all the Alphabet employees. 
The Verge, however, notes that due to lack of any legal binding of Alpha Global with Alphabet, its power of sound negotiations won't be substantially strong.
"The problems at Alphabet – and created by Alphabet – are not limited to any one country, and must be addressed on a global level," UNI's General Secretary Christy Hoffman said. 
Kara Silverstein, Google's director of people operations, released a statement after the announcement of Alpha Global's formation, saying "We've always worked hard to create a supportive and rewarding workplace for our workforce. Of course, our employees have protected labor rights that we support. But as we've always done, we'll continue engaging directly with all our employees."