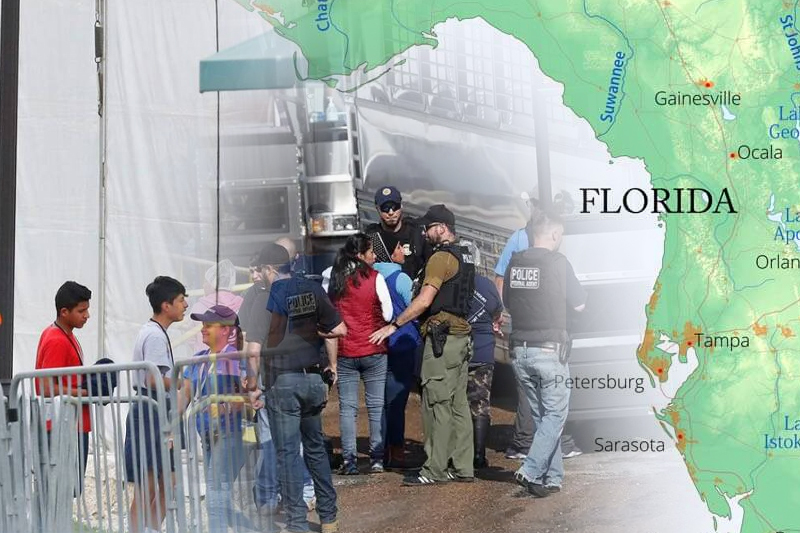 florida could soon make it illegal to transport undocumented migrants
A proposed law, titled Senate Bill 1718, would make it illegal for any person in the US state of Florida to transport undocumented migrants. If the law passes, anyone found not complying with it could receive a prison sentence of up to five years.
This includes being found having an undocumented migrant in the car, house, place of worship, or business. Basically, anyone trying to offer somebody a ride must now have an idea of what their immigration status is, said David Metellus, Director of Policy and Politics of FLIC Votes.
Keep Reading
While those who support the bill, sponsored by Republican State Senator Blaise Ingoglia, argue it's an effort to effectively deal with the ongoing crisis of undocumented immigration and human smuggling in Florida, those against it have raised concerns over a potential risk of racial discrimination.
Religious leaders and institutions have also shared their opinions on the bill.
Instead of providing real solutions to the growing concerns at the southern border, Tallahassee's SB1718 will intensely harm the state's houses of worship, businesses, schools, public safety as well as the migrants themselves, a statement released Friday by the Archdiocese of Miami on behalf of Archbishop Wenski read.
Immigration advocacy groups say they are trying to spread the word and bring greater awareness about the bill to help both citizens and undocumented migrants avoid imprisonment.