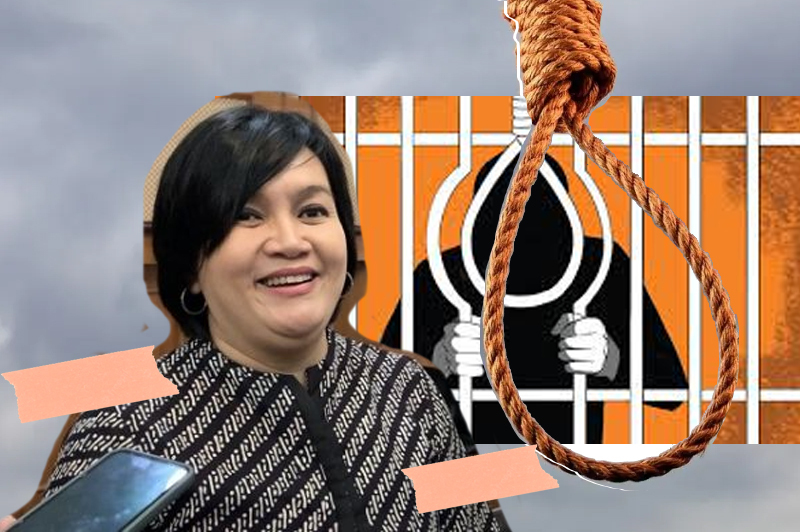 ferdy sambo trial, will indonesia abolish death sentence in the future
Head of Indonesia's National Commission on Human Rights (Komnas HAM) Atnike Nova Sigiro made an unprecedented remark on February 13 in response to the death sentence imposed on a former two-star police general, saying the death sentence in Indonesia is expected to be abolished in the future.
In the country's 'trial of the century', the former head of Indonesia's Internal Affairs department and a two-star general – Ferdy Sambo – was sentenced to death on Monday by Chief Justice Wahyu Imam Santoso for the murder of his bodyguard, Police Brigadier Nofriansyah Yosua Hutabarat.
Sigiro noted that the death sentence is still implemented under Indonesia's law, although the right to life is included within non-derogable rights. Nevertheless, the commission respects the decision taken by the judge and deemed that no individual is above the law.
Sambo's case is widely seen as a litmus test of police accountability in the Asian country. In his sentencing remarks, Judge Santoso and the panel of two other judges said that the defendant had planned the murder of his own subordinate and conspired to cover up any evidence of the crime by destroying closed circuit-video footage.
Keep Reading
Sambo had shown no remorse for his crime, Santoso added.
Death sentence in Indonesia is normally carried out by the firing squad.
Meanwhile, Sambo's wife, Putri Candrawathi, was sentenced to 20 years in prison, a much longer sentence than the eight years prosecutors had asked for.
While the prosecution suggested an affair between Hutabarat and Candrawathi provided a motive for the murder, Hutabarat's family said they did not believe that any such affair took place as the victim was in a committed relationship.
Sambo and his wife used the claim that Hutabarat had sexually assaulted Candrawathi before being killed in a gunfight in their defence. Judge Santoso said the firefight appeared to have been staged and that there was no evidence of any sexual assault.
While sentencing Sambo's wife, the judges said she should have provided a good example to the public.
Read More:- 36 Laborers From Jharkhand Stranded In Tajikistan For 2-Months: Official